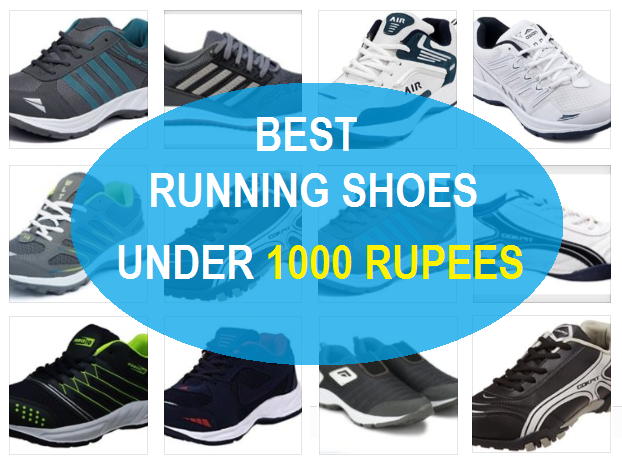 Best Running Shoes for men under 1000 Rupees in India
Running shoes can be your need when you are into running and getting in a fitness mode. The shoes can be your bet when you like you run for health or even the marathon. So, which is the best shoes that you should. You should also decide on the best s  hoes for you else it can be uncomfortable for you and there can be chances of getting hurt while you run. So, for men who run and seeking the best running shoes that are under 1000 rupees, then this post is for them. The shoes are very affordable and are easily available online. For budget purchase, we created this list of best affordable running shoes under 1000 rupees that are available in Indian shopping sites.
Best Men's Running Shoes under 1000 Rupees in India (2021)
Here is the list of 10 best running shoes for men in India also check out the best shoes under 500 Rupees
1. Sparx Men's Running Shoes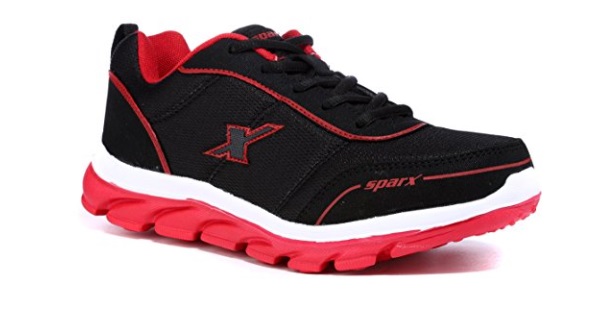 The sports shoes are available in different color like Red, black and red, blue , black and blue etc. You can get these shoes from Indian size 6 to 10. They are made from the mesh material and has a lace up closure with good quality laces.  Sparx is a brand from Relaxo. These shoes are very affordable and relaxing for the feet.
2. Lotto Men's Vertigo Running Shoes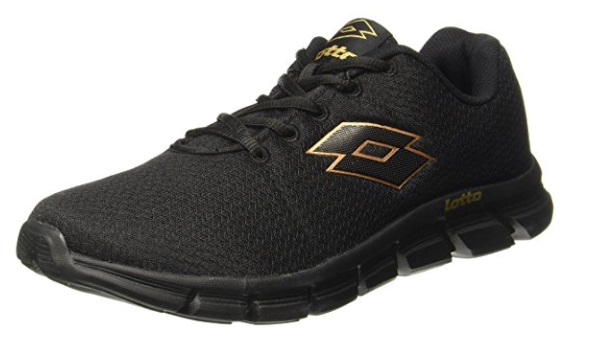 The mesh made Lotto sports shoes are for people who indulge in running and other sports activities. They look stylish and are super comfortable. The design is also good that makes them good sports shoes under 1000 rupees in India. Moreover, the shoes can be bought online easily. Also check out the best Loafers and moccasins for men
3. Power Men's Running Shoes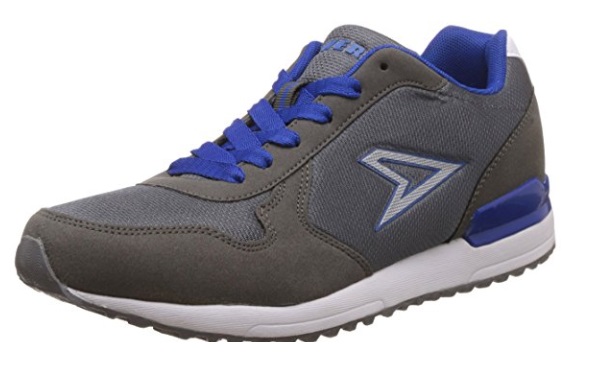 The shoes are made up of synthetic material and gives extreme comfortable and ease while you run. These shoes look very stylish and the light blue color with grey design looks good.  It's from good brand hence can be bought worry free. The material and the design allow the feet to breath but it is always advised that you keep them in sunlight for sometime.
4. Lotto Men's Ettore Running Shoes

The beautiful footwear are high rated and the best running shoes under 1000 rupees. This also comes with good laces which are of high quality. You can never feel tied up or streed in the feet while you have these comfy footwear for men. The red and black design looks really pleasing and can also be worn by mature men.
5. Action Shoes Men's Running Shoes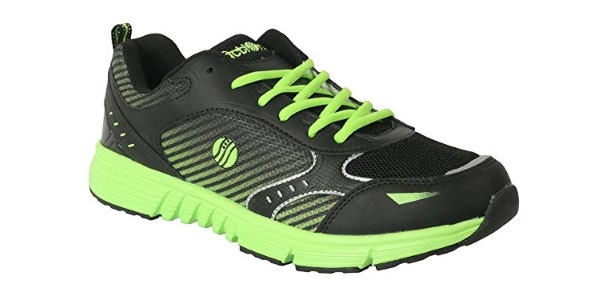 Action is a well known and very affordable footwear company. These shoes are very famous when it comes to sport shoes and kids school shoes. These shoes have synthetic material and are comfortable in style and design. The black and green pair is very attractive to look at. The upper black material is paired with green sole that gives it a very classy and expensive look.
6. Liberty Men Outdoor Multisport Training & Running Shoes Shoes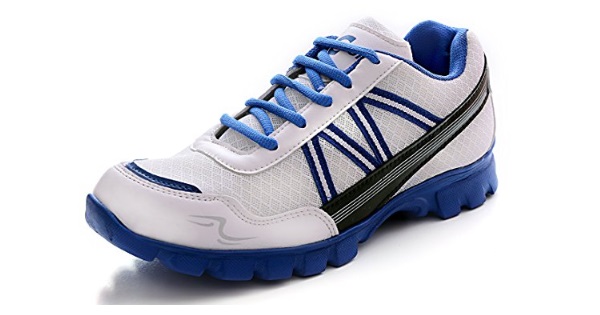 Liberty is a well known brands that makes men's shoes, women's sandals, floaters, slippers and other types of footwear. These are light blue and white in color which can looks chic when worn for your outdoor activities. You can run comfortably with these shoes for men. These are available in two color: white and blue and black and blue. The two tone styling which is enticing. The jeoknit upper is there for enhanced stability and comfort fit. It has cushioned footbed and padded tongue for extra relaxing of feet.
7. Sparx Men's Mesh Running Shoes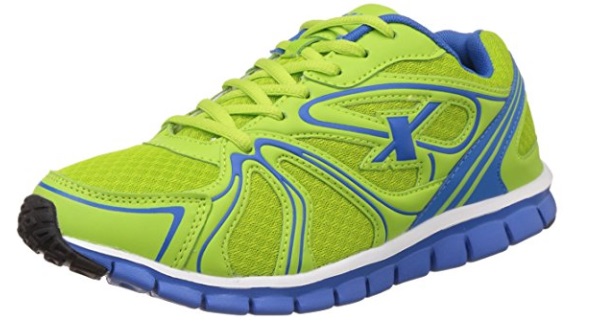 The highly attractive looking footwear are available in three color like: lemon green, Red and Black. The design and styling of these running shoes are very stylish that you get the comfort while running with looking fashionable and trendy a swell. The trendy footwear has Mesh material which is by default has been used a lot in men's sports shoes. These are one of the best under 1000 rupees running shoes for men in India.
8. Mmojah Men Rider-07 Lemon Running Sports Shoes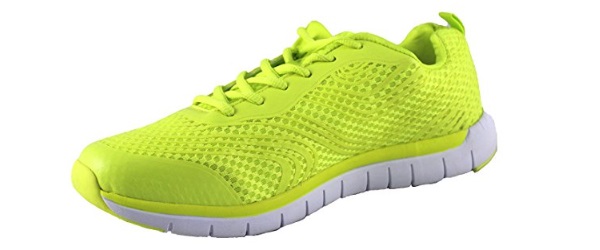 These shoes are lemon green in color and has the mesh material which looks good. The quality is good and so does the design. If you have been looking for sports shoes for every day then these running shoes can be your best bet.  The brand makes the same shoes in other color too like in Red, aback, Orange, Turquoise blue etc.  This brand is also known for making some of the best affordable men's shoes and they sell them online too.
9. Unistar Grey Comfort Fit Light Weight Running Shoes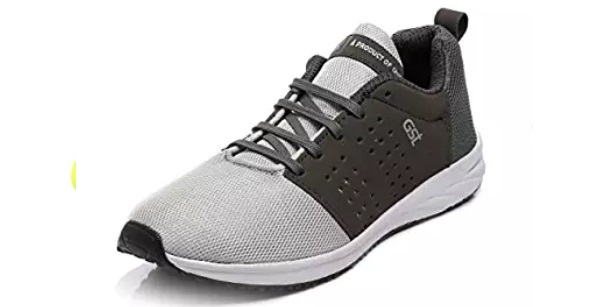 If blue, red, green, yellow is not your choice of colors for running shoes then do give this one a try. The pair in grey and dark grey looks extremely charming and attractive. It can be worn on daily basis for the activities like sports, gym, running and exercising. These can also be used for college if you like such shoes.  They have this trendy upper design with ultra-lightweight material for support and breathability. It let your foot always keeps dry and cool. There is stretch lining inside to increase comfort and breathability. The cushioned insole and breathable lining give you exceptional support for your performance.
These are the best running shoes for men under 1000 Rupees available in India. Have you tried any of these running shoes? Which brand of shoes is your favorite.