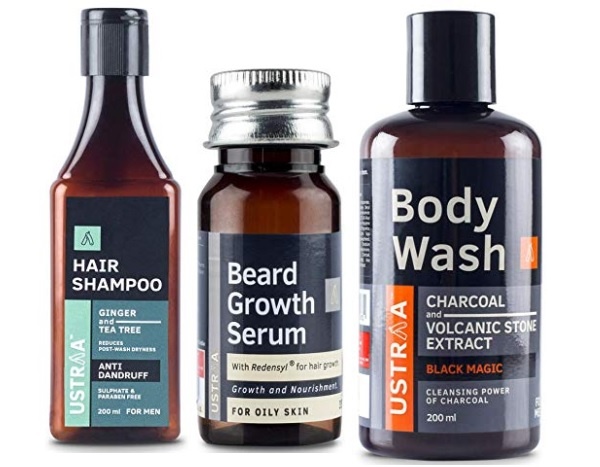 Ustraa has become quite a popular brand in men's grooming, skin care and hair care. It's a men's grooming brand which is a part of the popular brand Happily Unmarried. You may have seen products of Happily Unmarried online. We really like the brand and even Ustraa has managed to get great reviews and has numerous satisfied customers. In this article, we're going to talk about the best Ustraa men's products in India.
Best Ustraa Products for Men for Skin and Hair in India (2022)
The list includes the Ustraa products for skin and hair like face washes, cleansers, shampoos, hair wax, beard oil and many other.
1. Ustraa Activated Charcoal Face Scrub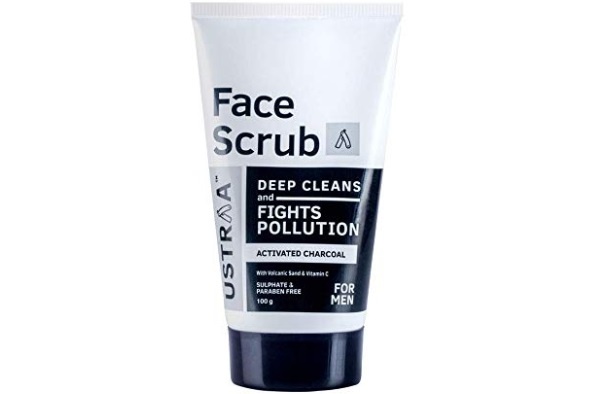 Ustraa Activated Charcoal Face Scrub deeply cleanses the skin and fights the pollution effects. Our skin goes through a lot that that is because of pollution, dust, toxins, and impurities clogging your skin pores. This is why, using activated charcoal face wash and scrub gives relief in all skin problems faced by men with oily face.
The face scrub make your skin tone appear blemish-free. This face product is the best charcoal face scrub for men with oily skin.
2. Ustraa Beard Growth Oil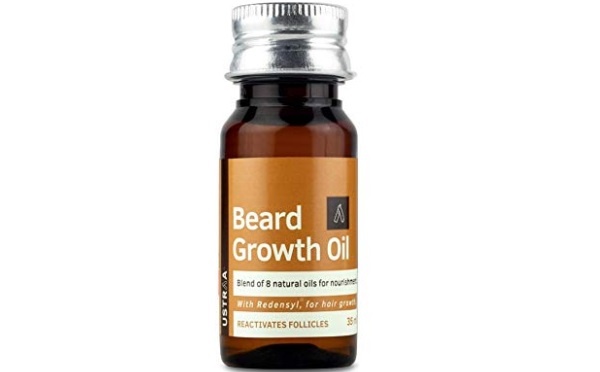 Ustraa Beard Growth Oil is one of the best rated products from the brand. We've even included it in our article on the best beard growth oils in India earlier. Ustraa Beard Growth oil contains Redensyl, 8 organic oils and Vitamin E for proper hair growth, nourishment and strength. It's established that Redensyl works on both hair roots and shaft. It has natural oils like Argan Oil, Avocado Oil, Castor Oil, Almond Oil, Acai Berry Oil, Gooseberry Oil, Olive Oil, and Watermelon Seed Oil. It's the best Sulphate and Paraben free Beard Growth Oil.
3. Ustraa Anti Dandruff Shampoo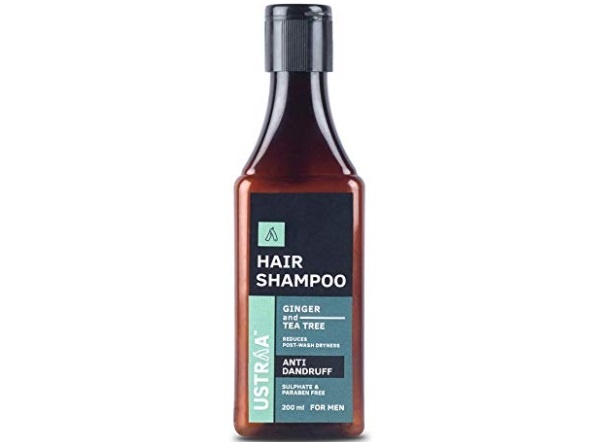 A lot of men dandruff and itchy scalp condition, which is not just annoying but also makes you embarrassed. This anti dandruff shampoo is loaded with ginger and tea tree extracts. It reduces the post wash dryness as well as dandruff flakes. Additionally, this anti dandruff shampoo is sulphate and paraben free. Honestly, after trying it, we feel that this is the best men's hair care product for dandruff. The non-drying formula of this shampoo ensures smoothness of the hair cuticle. By the way, tea tree helps fights dandruff effectively like no other ingredients can.
4. Ustraa Beard Growth Serum for Oily Skin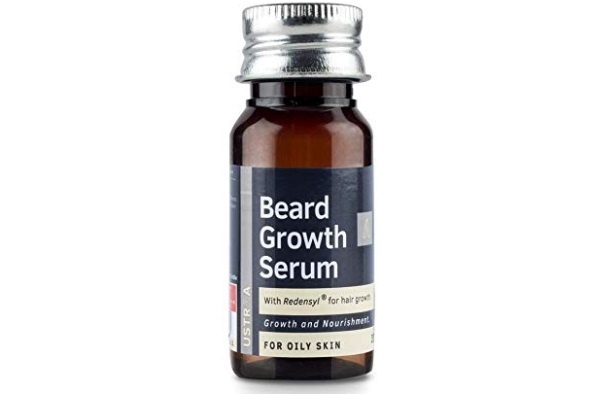 Ustraa beard growth serum for oily skin is exclusively made with Redensyl that promotes hair growth. So basically, if you have patchy growth or reduced hair growth of your facial hair, using a growth serum will definitely help. Lots of satisfied customers like this beard product. It's for all beard styles which is loaded with organic botanical extracts. It also contains wheat and soya proteins. Its light formula is suitable is perfect for men with oily skin. You can apply it after the face wash and at night before going to bed to see visible difference.
5. Ustraa Body Wash Black Magic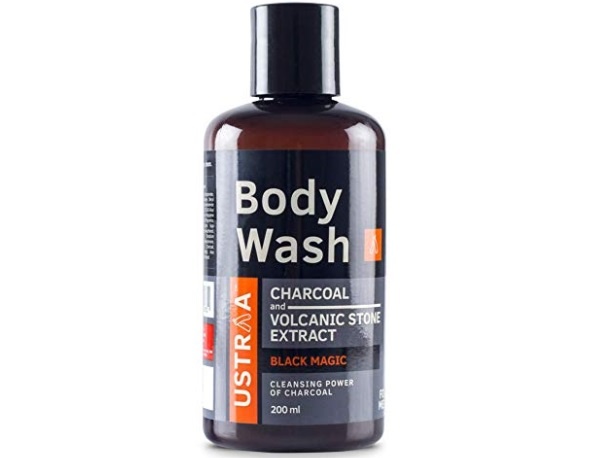 Just like the body soaps, body wash also helps to get rid of the dust, dirt and other body impurities. The charcoal and volcanic stone extract in this body wash helps to cleanse your skin. A body wash like this not only cleanses the skin rather also removes impurities and bacteria that causes body odor. It has a rich lathering and long lasting fragrance. It does not leave the body dry or rough. In fact, when applied on body, your skin feels soft. Lastly, it's a paraben and sulfate free body wash that is perfect for men of all age groups and season.
6. Ustraa Hair Wax for Wet Look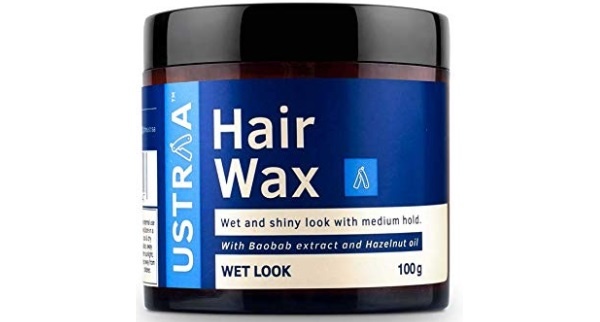 Formulated with Natural ingredients like Baobab Fruit Extract, it moisturises and repairs dry damaged hair. Furthermore, this hair wax also acts as a natural conditioner for hair. With the Hazelnut oil as key ingredient, it strengthens and nourishes hair. On application, it reduces frizziness and repairs dry damaged hair. The SLS and Paraben free product also helps in styling of hair. It protects hair from harmful UV radiations.
7. Ustraa Anti Hair Fall with Apple Cider Vinegar Shampoo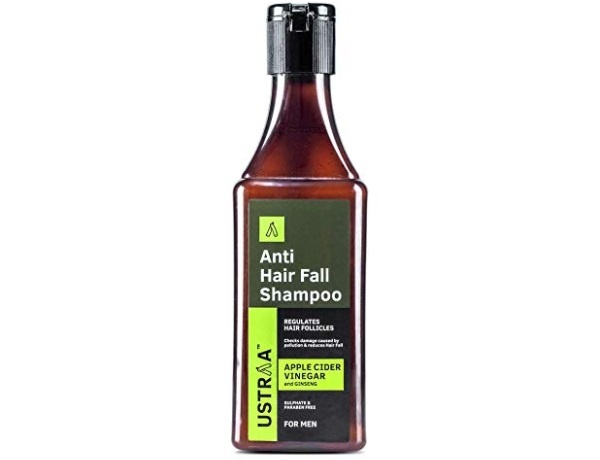 If you are experiencing extreme hair fall, an effective shampoo with Apple Cider Vinegar helps a lot to put a  stop. Apple cider vinegar along with Ginseng regulates the hair follicles to make them grow fast and to reduce the hair fall considerably. The shampoo for men is sulphate and paraben free which is yet another added feature that makes it the best selling anti hair fall shampoo for men.
8. Ustraa Ammunition Cologne Soap With Charcoal And Bay Leaf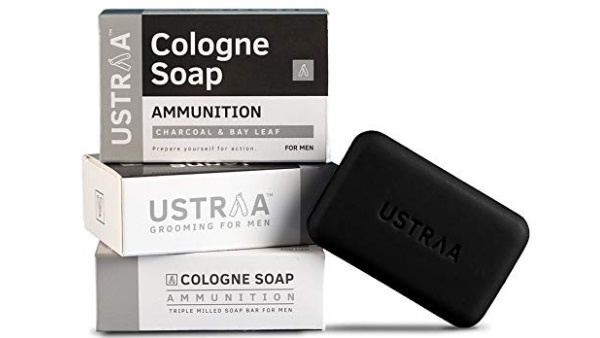 Ustraa Ammunition Cologne Soap bar comes with charcoal and bay leaf. It's a black colour soap which removes the dirt and dust off the skin wonderfully and leaves a long lasting fragrance. As it's triple milled, it does not melt as fast as compared with regular homemade soaps. It has Palm and coconut based raw material that ensures that you get rich foams, better quality and a luxurious bathing experience. It also contains Witch Hazel, that reduces the oiliness of your skin and reduces rashes. Also, we've shared this list of the best deodorizing soaps in India to help you control body odor in summers. Do read that too.
9. Ustraa Face Wash for Oily Skin (Acne and Oil Control)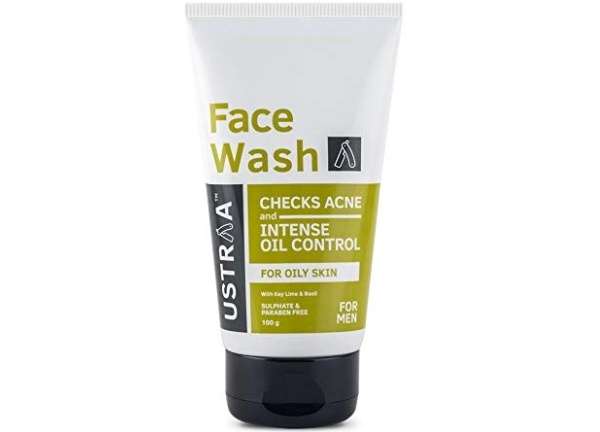 Ustraa Face Wash for oily skin basically checks acne and intense oil secretion. This means that it is an oil controlling product that makes sure that your skin stays oil-free for 4 to 5 hours. That's commendable! Having said that, oil secretion on face depends from person to person as well. Containing the ingredients like Key Lime and Basil, it helps to remove the dirt and impurities from the face, therefore controls oil and prevents acne.
10. Ustraa Face Scrub De-Tan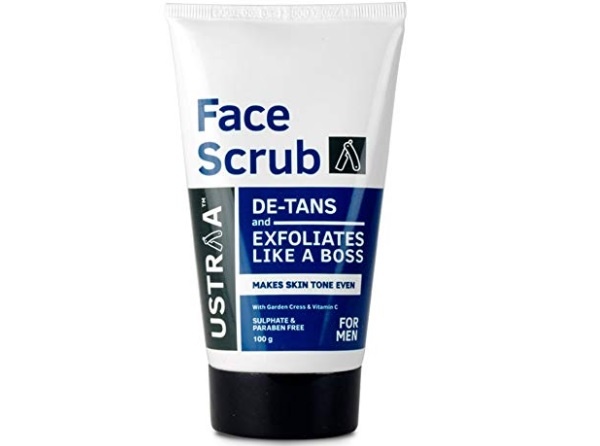 While scrubbing is extremely important to keep your skin smooth and dirt free, it is also important to get rid of the sun tan. Yes, during summer season men and women experience sun tanning and skin darkening. This is why, using the De-tan face scrub helps to get back the original complexion. Not only that, Scrub helps to even tone your skin. Ustraa De-Tan face Scrub is the best men's face scrub in India. It's sulphate and paraben free and regularly exfoliating your skin using face scrub helps to get brighter looking skin
11. Ustraa Sunscreen SPF 50+ For Men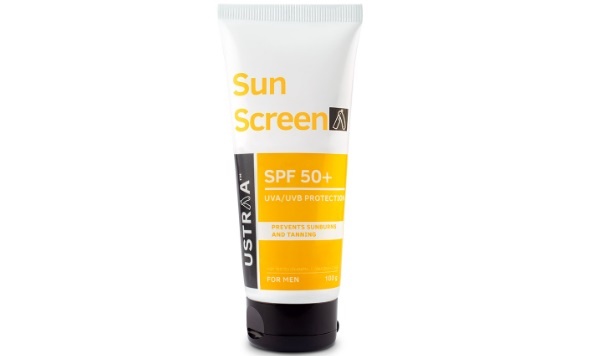 Ustraa Sunscreen with SPF 50 is for Sunburn and tanning. We've extreme UV radiations in India at a lot of places, because of which skin gets dark, dull and lifeless. Therefore, using the sunscreen over SPF 50 protects the skin layers and also prevents skin from getting darker. The sunscreen is paraben and Sulphate free and is one of the best sunscreens for men in India with all skin types. Apply this at least 15 minutes before you step out in the sun and re-apply it after every 5 to 6 hours for maximum sun protection. 
These are the Best Ustraa Face Products for men in India. If you haven't used Ustraa products then, you must try as their products are high quality and have got good ratings.