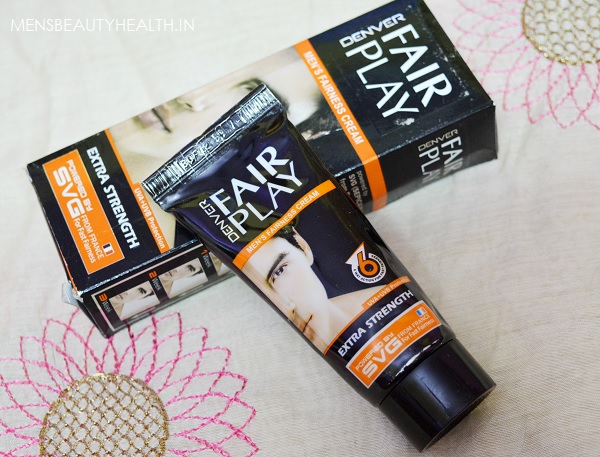 Denver Fair Play Men's Fairness Cream Review. Hi guys, I am going to review this latest Denver Fair Play Men's Fairness Cream that I got recently. I do not use these fairness creams for the fairness purpose but more for that these creams will lighten the dark spots, acne marks etc. So, Denver Fair Play Men's Fairness Cream is endorsed by the Saif Ali khan. I have used several Denver deodorants and this cream was bought keeping the same in mind. Denver deos are really good and I liked them so, when I saw this men's fairness cream in the supermarket, I got intrigued to try it. I have used this cream for the past 2 weeks so, now it's high time to share this Denver Fair Play Men's Fairness Cream review guys!
Price of Denver Fair Play Men's Fairness Cream:
15 g pack for 30 rupees 30g pack for 59 rupees.
Claims: Sooth your skin with Denver Fair Play Men's Cream, which helps you revitalize the complexion of your skin making it look fairer and spotless.
This cream brightens your skin tone making it smoother and softer.
It contains natural antioxidants that prevent anti-aging making your skin look young and flawless.
It also prevents early aging of skin leaving it rejuvenated and fresh.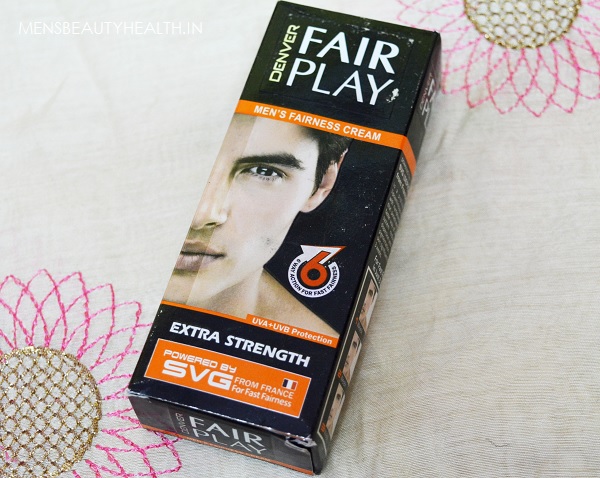 Additional Information: Denver offers a range of wide products like deodorants, perfumes, haircare and skin care, which are specially designed for men. Denver Fair Play Men's Cream improves the texture of your skin lightening your pigmentation to perfection.
Ingredients: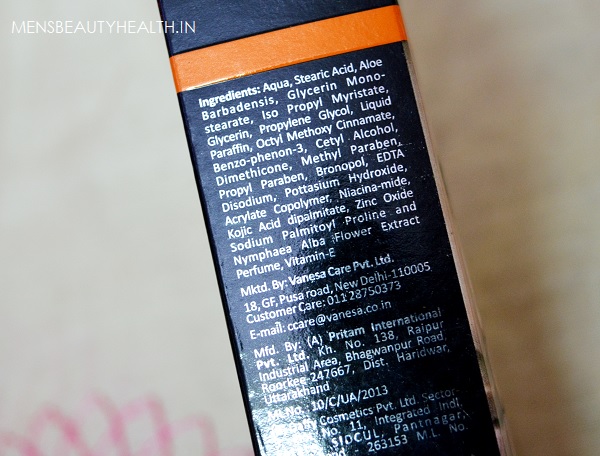 Experience with Denver Fair Play Men's Fairness Cream
Packaging:
The Denver fairness cream is a new Launch and is being launched after Denver has launched a lot of deodorants, body perfumes, after shave etc.  Fairness cream for men was somewhat lacking from this brand this is why, apparently they have created a fairness cream as well. The cream is packaged in black colored tube in a black carton box. The packaging is okay is and nothing much. If your skin is oily then don't forget to check the 10 best men's fairness creams for oily skin in India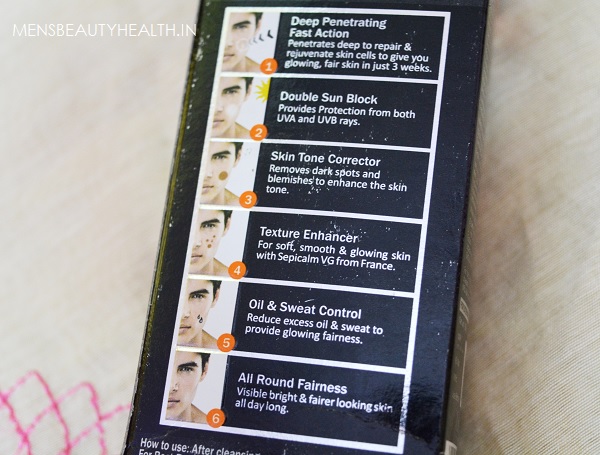 How I use this Denver Fair Play Men's Fairness Cream
The Denver fairness cream is thick with a grainy texture but the application is smooth. The thick cream does not have to be taken in a lot of amount. Therefore, I take only a pea drop amount and then would apply this cream on the face using the dot method. The dots are good as they are blended easily but I also feel that this cream is at time hard to blend as this is quite thick. With thick I do not mean that this is very difficult to blend but this is a bit tricky. With the dot method this gets applied on the face nicely. This is why I liked to apply the creams and moisturizers like that. By the way, if you have used the Fair & Lovely fairness cream at some time in your life then let me tell you that the consistency and texture of this cream is exactly like that.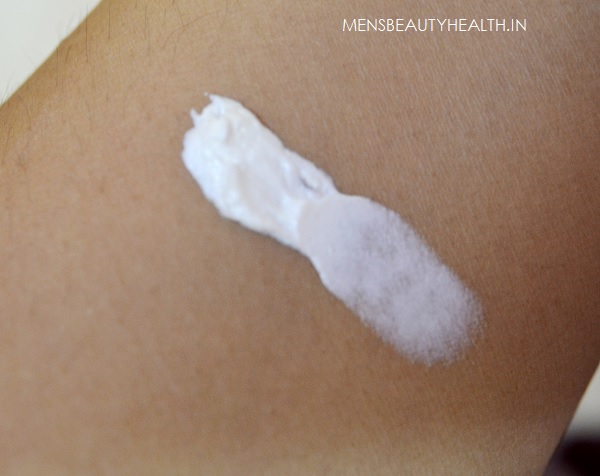 Results:
The smell is good and is not over powering. After applying this cream on the face, I think this brightens the skin and leaves the skin dewy. There is no greasiness and shine to the skin but after 2-3 hours, I feel that my skin feels sweaty and oily. I think the cream puts a layer on the face due to which during summers more oils come and skin feels shiny as well. If you have oily or combination skin like me then I will not advise this cream as I am not extremely happy with this skin cream. On the contrary, if your skin is normal to dry, I will recommend that you can try it. Even though, I was facing greasiness and oiliness after few hours still I used this to see if this is weather, humidity or just the cream is not for me.
Read:
Emami Fair and Handsome Men's Skin Cream Review
Fair and Lovely Max Fairness Cream for Men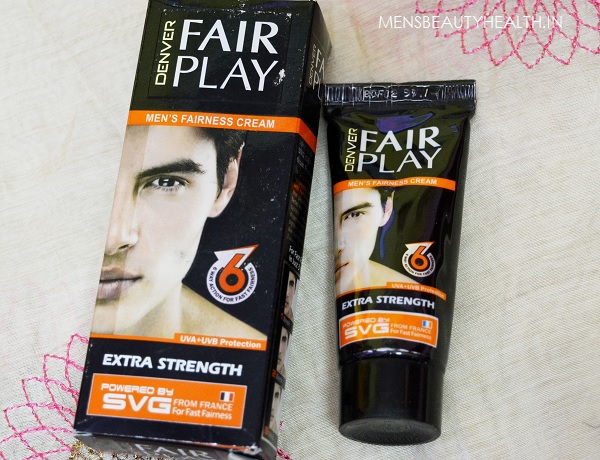 Pros of Denver Fair Play Men's Fairness Cream
Okay-ish packaging
Blending is decent, if you will apply with dot method then this will be easier
Gives a nice dewy finish
Brightens the skin
Smell nice
Cons of Denver Fair Play Men's Fairness Cream
No brightness as such.
Makes the skin sweaty after few hours
Not suitable for oily acne prone skin
Rating: 3 out of 5
Denver Fair Play Men's Fairness Cream will be okayish for everyday use for normal to dry skin but for oily skin, this makes the skin sweaty.
So, have you tried this cream, guys? How do you find this Denver Fair Play Men's Fairness Cream review. Which is your favorite skin cream for men?