Garnier Men Power White Double Action Face wash Review
Hi everyone!! I will review the new face wash from Garnier Men. This face wash is the new Garnier double action face wash. Yes the same one which has two colors the black and white. It is claimed that this Garnier men power white double action face wash has two benefits. One is the whitening and the other one is the deep cleansing. This face wash is for men and you must be thinking who had used it? Did I use a men's face wash also? Well no friends, this was used by my husband, I got married recently and now a days, the men's products I buy are used by my husband. I bought this face wash along with some more products for him. Earlier when I was not married, then my brother used to test them for me. Haha. 🙂 Let's start the review of this product now.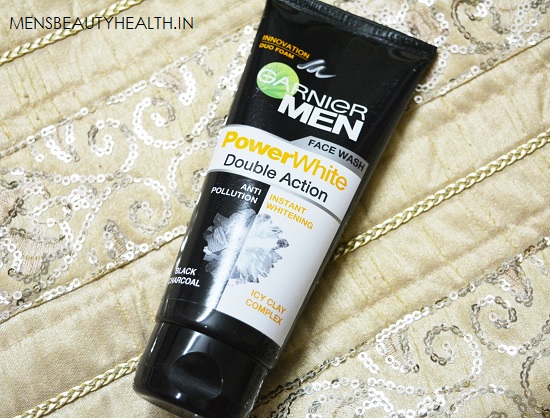 Price of Garnier Men Power White Double Action Face wash:
This face wash is available in 2 packs. A small 50 g tube for 99 rupees and the bigger 100 g tube for 195 rupees.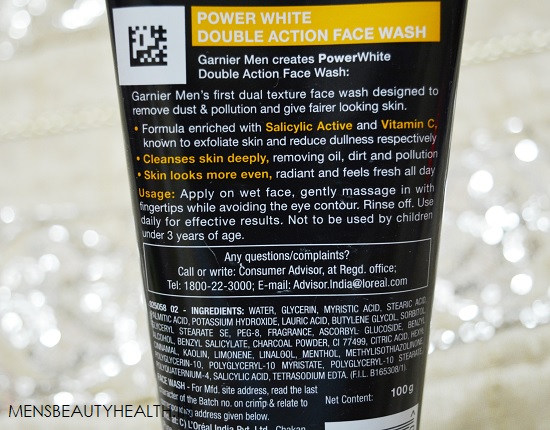 Experience with Garnier Men Power White Double Action Face wash
This Garnier face wash comes in a tube which looks really enticing in the black and white tube. The face wash is a foaming face wash hence this will be great for oily skin. The foaming face cleansers are good for men with very oily skin as that gets rid of the oils and dirt particles properly. The face wash has 2 different texture. A creamy white and a grayish black. The greyish black suggest that it's a charcoal enriched face wash. Charcoal is a carbon type that helps to squeeze out the deepest embedded dirt, dust and sebum traces. The black charcoal also helps to eradicate the skin impurities thoroughly. here, you can see some of the best charcoal face washes in Indian market.
The other part of this face wash is white in color and that is with the Icy Clay Complex. This complex helps to give fairness to the skin. Moreover, the face wash is also enriched with the Vitamin C complex which is very beneficial in the skin lightening and smoother skin. Moreover, the vitamin C is also there to lighten the dark spots and marks on the skin. Do check out the best anti dark spot face wash in India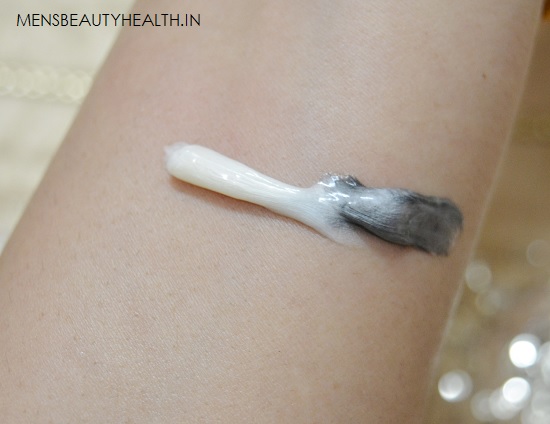 How to Use this Garnier Men face wash:
As I said that my husband uses this face wash. He will wet his face with some water. Then he takes around a pea sized amount. Just that, not much. Then he rubs the face wash between his palms and then applies all over the skin then massages the face with fingers. Like we do when we use face wash. After some massaging for 20-30 seconds, he will rinse the face with clear water.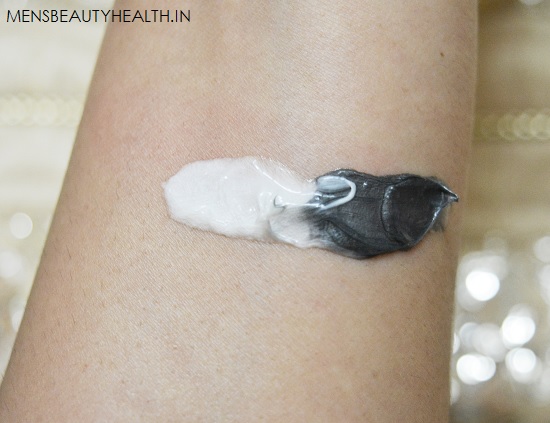 Results:
After using this face wash, he says that his skin feels a lot smoother and softer. The skin appears brighter which I will also say as he looks a tad fairer after washing his face with this but that is not long lasting though. After some time the oils will come again and skin gets back to the usual self.
But still he liked this face wash because it thoroughly cleanses the face and removes the dirt, pollution etc. I also made him shoot this photo. 🙂 just after he had washed his face with this. After all, even men should have someone to let them know the truth about a product. Also read my views on Himalaya men active sport face wash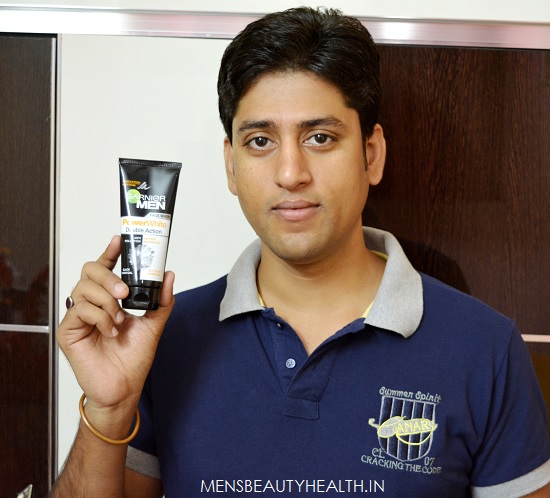 Pros of Garnier Men Power White Double Action Face wash
It's an affordable face wash for men

The face wash has a dual formula. One is the white one and the other one is the black one.

The white one is with Icy clay complex that helps in giving the fairness and skin whitening

The other part is the black part which has charcoal which helps to get rid of the sebum, oils, impurities etc.

It also has salicylic active which is there to eradicate the pimples and heals the skin inflammation.

It doesn't dry out the men's oily skin but is not for the dry skin

This gives a brighter looking skin but no white cast or dryness
Cons of Garnier Men Power White Double Action Face wash
The fragrance at times gets too strong

It is not for the dry skinned men.
Rating: 4 out of 5
Garnier Men Power White Double Action Face wash is a very good face wash for men with oily skin type. Moreover, the men with combination and normal skin can also use this face wash to get a bright looking face. Price is affordable that makes this a good everyday skin cleanser for men.
So, how did you like the Garnier Men Power White Double Action Face wash review? Have you used this? Do check the Nivea for men dark spot reduction face wash
Post by Niesha Jeenwal