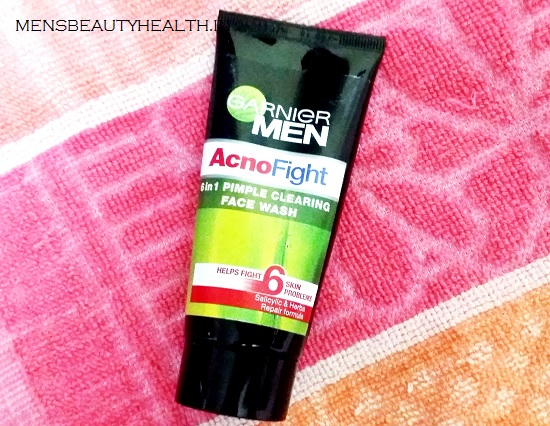 Garnier Men Acno fight face wash Review, Price, How to Use: Hi guys, when pimples and acne erupts we get worried which is okay since none of us will want a blemished face. Acne and pimples can also make us feel embarrassed and also lowers the self confidence. Acne and pimples will leave ugly marks even when they get healed. So, the first measure to get rid of the acne is to use a face wash that is suitable for acne prone skin. I have used this Garnier Men Acno fight face wash which I am going to review today. Let's see if this face wash is really a good product for men's acne prone skin or just another high claimed product for men. By the way guys you can also try anti pimple and acne care cream for men for combating the acne problem.
Price of Garnier Men Acno fight face wash: This men's face wash is priced at 99 rupees and this is available at can be bought from online, shops, malls etc
Experience with Garnier Men Acno fight face wash
The face wash from Garnier face wash comes in a black tube with green colored design and lettering. I liked the packaging this looks manly and yet travel friendly. The face wash is light greyish colored with tiny blue colored crystals. The texture of this face wash is thick and you need a tiny drop of the facial cleanser to complete a face wash. These crystals also make the skin feel cool as they are the cooling particles that gives coolness to the face. I have seen these in lot of other face wash like the Nivea all in one face wash that also used to price a fresh cooling sensation on the face.
How to use:
To use this face wash, I take a little bit on my palms and rub that in to create lathers. This Garnier face wash does not lather a lot but the lathers are thick and foamy which will leave the skin super matte. This is good for acne prone skin. After washing my face using this Garnier Men Acno fight face wash, I feel that the skin oils, sebum are gone, due to which my face looks brighter and radiant. I also use a skin toner for acne prone skin of mine. The salicylic acid present in this is good for the prevention and treatment of acne. I had few zits on my chin, not very big but small. They are also gone after using this for a week. Some people are allergic to salicylic acid but for many this chemical suits and helps to get rid of the acne. See: Best face wash for acne prone skin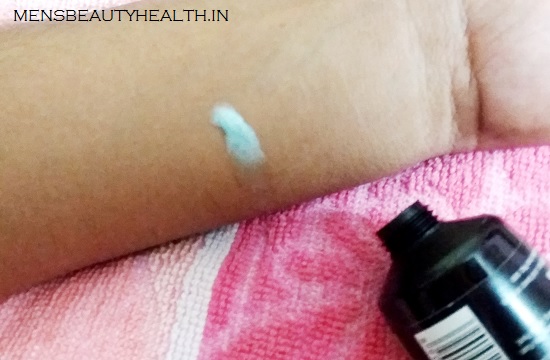 Results of Garnier Men Acno fight face wash :

After cleansing with this Garnier Men Acno fight face wash my skin feels fresh, matte and better than before. But that happens with a lot of face washes that is honestly there is nothing new in this product except for the salicylic acid feature. So, if you have acne prone skin or pimple problems then you can try this. This does not claims the skin whitening. Moreover, I have not seen the whitening as well. Hence this is ideal for men who needs a good everyday men's oily skin face wash for their oily acne prone skin that needs care and prevention from acne. Also it will be better to use face wash 3 times in a day, if your skin gets pimples faster or you stay outdoors mostly. This is because the dirt, etc that our face gets throughout the day can block the pores and skin get pimples later on. See: Best face pack for men's acne prone skin

Pros of Garnier Men Acno fight face wash
Packaging is good and easy to use.
There is no strong fragrance or scent in this face wash.
As we need little bit for single usage, this product will last longer.
Skin looks oil free, matte and fresh after using this Garnier face wash
This gets rid of the skin impurities thoroughly.
This face wash is very affordable.
This will regulate the oil production and helps to control the sebum for 2-3 hours.
This is great for oily skin, combination skin and for normal skin
Cons of Garnier Men Acno fight face wash
This is not moisturizing so men with dry face will feel their skin getting dry after the usage.
Rating: 4 out of 5
This Garnier Men acno fight face wash is good for the acne prone skin of men and for the men with oily to normal skin. This does not lather much but still removes the sebum, oils, dirt effectively.