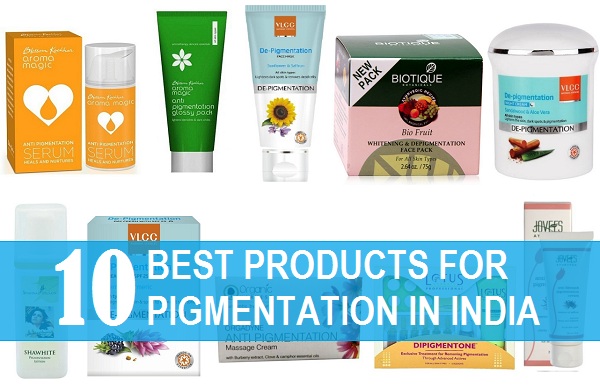 10 Best Anti Pigmentation Products for Men in India with Price: Pigmentation looks bad when the skin is clear otherwise. Hyper pigmentation or the black patches on the skin can be a caused by the sun exposure. Men can also suffer from the pigmentation and spots on the face since a lot of young boys, men will indulge in outdoor activities. Hence pigmentation can happen. It can be severe or light but a right precaution and treatment should be taken else that become very hard to get rid of. So, here are some of the best anti pigmentation products for men in India that you can try and fade the pigmentation, darkness, dullness and other skin related problems. You can also use the skin whitening soaps for men as well for this problems.
10 Best Anti Pigmentation Products for Men in India (2021)

1. Biotique Bio Fruit Whitening & Depigmentation Face Pack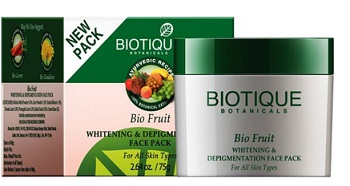 This pigmentation face pack is apt for men as well. Since the formula has all the herbal ingredients that helps in the whitening of the skin and to get rid of the pigmentation.  This Depigmentation Face Pack is rich in the herbals ingredients like that of the tomatoes, geru, papaya, lemon juice and other natural extracts. This face pack also works on the acne spots, dark spots and scars left behind by the pimples.
https://amzn.to/3cB4B60
2. Lotus Herbals Professional Dipigmentation kit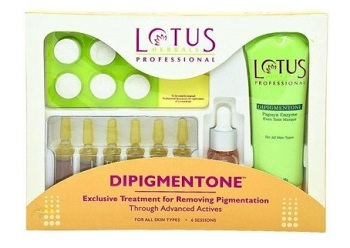 This lotus herbals kit is specially formulated for the pigmentation and patches on the skin. This is enriched with the papaya and the papaya enzyme called papain. This will control the excessive melanin formation which also leads to the patchiness. The anti pigmentation kit contains the dipigmentone control complex, papaya enzyme even tone mask and Dipigmentone Pigmentation Control Concentrate. This dipigmentone control complex has the high amount of bioactives that fades the spots, pigmentation and patches. While the Papaya Enzyme Even Tone Masque will improvise the skin texture and the tone. See: Best fairness face packs in India

https://amzn.to/363pZhy
3. VLCC De-pigmentation Day Cream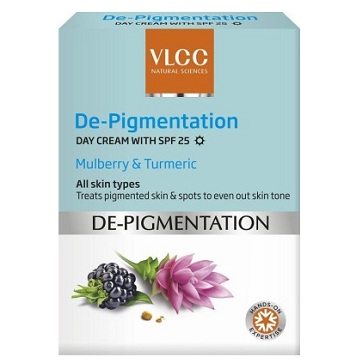 This day cream has the active concentrates that will fade the highly pigmented skin. This has the power of mulberry and turmeric both of which are known to lighten the skin tone as well as the pigmentation. A night cream for the similar features is also available.See: Best pimple control face packs in India

https://amzn.to/3cOIAAs
4. Shahnaz Husain Sha White Pigmentation Lotion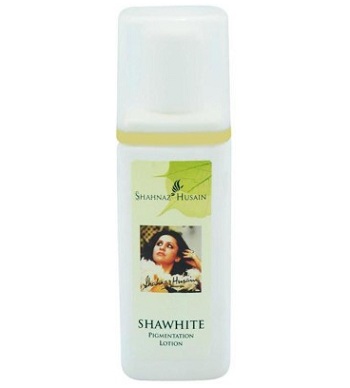 Shawhite is an anti pigmentation lotion that is a true blend of the extracts like sandalwood, black plum, butter tree extracts, jasmine etc that will help promote healthy skin and fades the pigmentation gradually. Just apply this with a cotton pad on the area and then leave it.
https://amzn.to/2WzK4Js
5. VLCC De-pigmentation Face Mask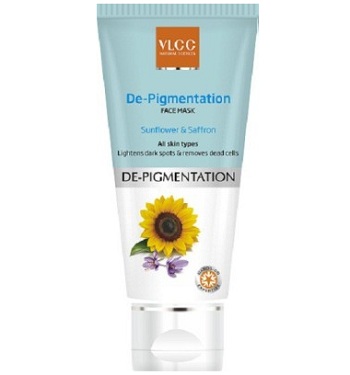 VLCC has an entire pigmentation treating range and this is the face mask that treats the pigmentation on the men's face. This can be used 2 times in a week along with the anti pigmentation creams and lotions.
https://amzn.to/2X309pP
6. Jovees Anti Pigmentation Blemish Cream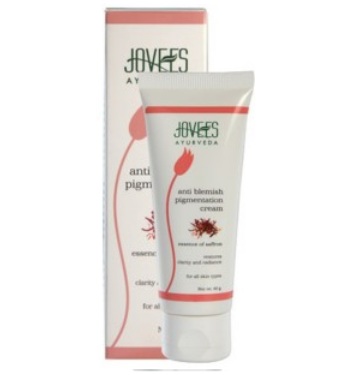 This anti pigmentation product contains saffron and is for all the skin types and for men and women alike. This can be used in the day time and in the night time. The texture of this cream is moisturizing hence is more suitable for the normal to dry skinned people.
https://amzn.to/2X0Mlwe
7. Aroma Magic Anti Pigmentation Serum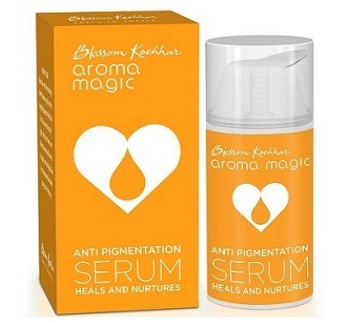 This is an anti pigmentation serum which can be used by oily skinned men since the texture is light weight and non greasy. This can be used at night and in the day time. A cream can also be used over this serum. The light product is perfect for summer season too. 
https://amzn.to/3fQPast
8. Aroma Magic Anti Pigmentation Glossy Pack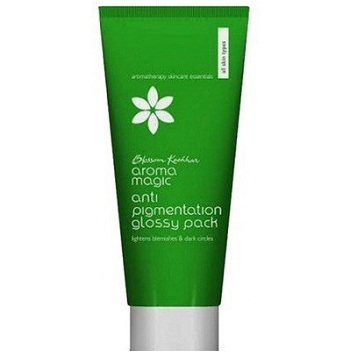 This glossy pack is for all the skin types and is a glowing skin pack for men as well. This pack can be used 3 times in a week to get beautiful and smoother skin. Moreover, the skin dullness, darkening etc can also be treated using this glossy skin pack. It helps to lighten the blemishes and dark patches.
https://amzn.to/3cJ93zK
9. VLCC De-Pigmentation Night Cream
VLCC De-pigmentation night cream is a part of its pigmentation treatment range as we said earlier. So, if you need a night cream that can help cure and lighten the skin patches and hyper pigmentation then this cream can be tried.  This is fortified with the sandalwood and aloe vera which are great to deal with the skin problems and pigmentation. See: Best night creams for men in India

These are the best anti-pigmentation products which men and women can try to lighten their pigmentation. Have you tried any of these pigmentation reducing products.