Best Men's Deodorants in India with Prices: Deodorants and body sprays are essential for men's grooming. We men like to smell good and avoid the sweat and body odour. Hence, deodorants are great to keep yourself smelling good. We are not saying that you should use a lot of men skin care products but smelling bad is just not acceptable. Your friends, colleagues, girls etc don't like when you smell bad with body odour. There are many men's deodorants in the market, but it gets difficult to choose which is the best deodorant is for men. According to us, a good deodorant is the one that gives you masculine long lasting fragrance. Furthermore, a deodorant should also control the sweat, body odour for long hours. In this post, we have compiled this list of best men's deodorants and body sprays for men. So, that you can choose which is the best rated deodorant for men for you as per the preference?
15 Best Deodorants for Men in India 2017-2018 with Reviews and Price
Here is the list where you will find the best selling and popular deodorants which men can try to not just control sweat and perspiration but smell good too. These deodorants are quite on the affordable side and the price range is around from 150-250 rupees. Let's check out which are the options we have for Indian men. By the way, you can also check out Best Perfumes for Men under 100 rupees in India.
1. Park Avenue Horizon Deodorant Spray for Men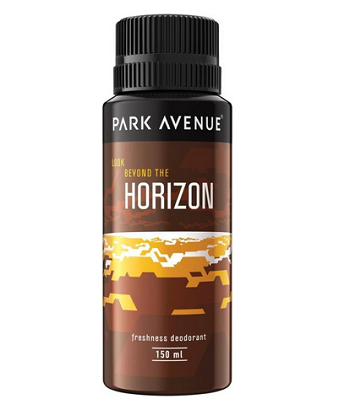 Park Avenue refreshing deodorant has a great fragrance that keeps you fresh all day long. This is due to the fact that this deodorant has the aroma fleets. The airy and oceanic smell is good for summers which makes it is a good summer spray for men.  Moreover, the woody and musky notes of this deodorant makes it suitable for the day time. It can minimize the odour and makes you smell refreshing!
Price: 199 Rupees
Buy here: http://amzn.to/2DFHObG
2. Wild Stone Deodorants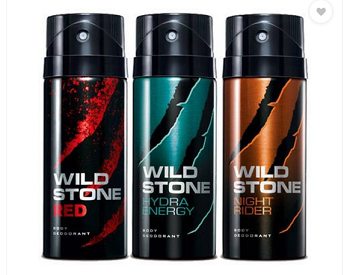 Wildstone deodorants! We have included this entire range as they are extremely good for their staying span unless you sweat too much. These sprays are ideal for men who sweat a lot. These wild stone deodorants come with long lasting fragrance. They contain tricolosan as an active ingredient for deodorizing and long lasting fragrance. Triclosan is an anti-bacterial agent that kills those bacteria that cause body odor.There are several variations in the Wild Stone deodorants and we must say that there advertisements are quite over the top. Most of the times, they have that core idea that is to impress the girls in the other ways. While we do not like the idea of their ads, nevertheless the product is good undoubtedly. These are the best deodorants for men and got excellent reviews.
Price: 199 Rupees
Buy here: http://amzn.to/2FggVrd
3. Denver Hamilton and Pride Men's Deodorant Spray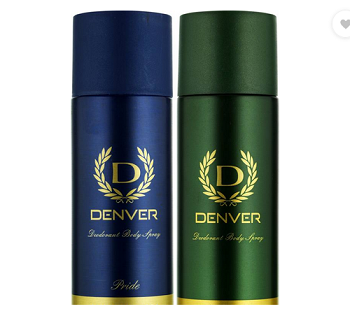 Denver Hamilton deo sprays are good for everyday use for men as they have great scent that stays on the body for long. Moreover, the price is also only 199 rupees and there is less gas hence, this will last long, I mean the number of days the deo lasts. This Denver deodorant also kills the body odour by its active anti bacterial ingredients.
Price: 199 Rupees
Buy here: http://amzn.to/2DIXRoY
4. Set Wet Mischief and Swag Avatar Deodorant Spray for Men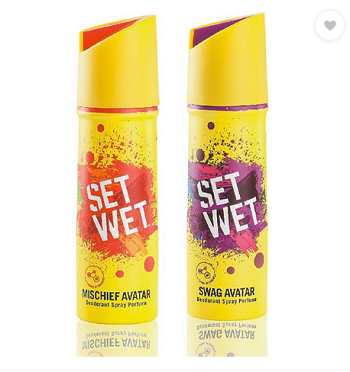 Set Wet deodorants have become popular in recent times due to Ranveer Singh's endorsement with Set Wet. The deos are packaged nicely and looks good. They have very strong smells that lasts really long. By strong it does not mean that they are bad or cheap but rather intense that settles down to get soothing for senses. Most of their variants are more like the spicy scent mixed with woody fruit notes.
Price: 180 Rupees
Buy here: http://amzn.to/2Ecsu3k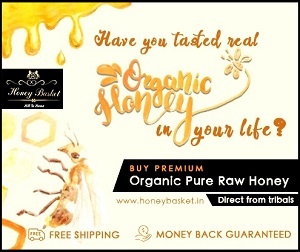 5. Axe Signature Champion Body Perfume Deodorant Spray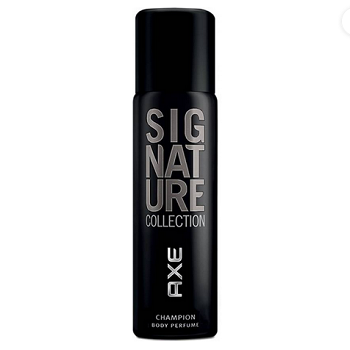 Axe has been a popular brand when it comes to men's deodorants. In fact, they do have lavish advertisements and their body cologne and body spray perfumes are also available. Axe Signature collection has a distinct and engaging scent that won't fade away. It has this exotic invigorating burst of freshness with citrus, basil and lavender tones on top. Heart notes has the floral, spicy and watery fruit-facetted notes while the base notes are with a hint of masculine trail of woods, musk and amber that gives subtle warmth to this fragrance. It surely bound to get you going and can be your signature scent for the cold winters. Read about the best lip balm for dark lips in India
Price: 250 Rupees
Buy here: https://amzn.to/2TNdgww
6. Axe Dark Temptation Deodorant Spray for Men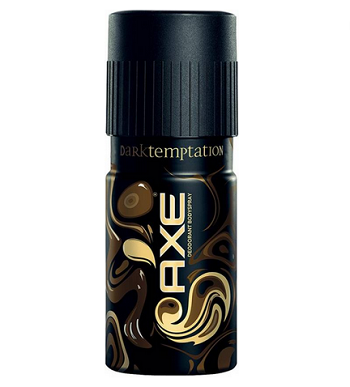 Another good deodorising spray from Axe is this one that has the irresistible chocolate fragrance that will make heads turn your way. Furthermore, it makes you feel fresh and controls the body odor all day long. Axe sprays are very easy to find in your local shops and are not that pricey. the packaging too is quite pleasing. If you like sweet smell of chocolates then a deo spray like this can be your choice.
Price:195 Rupees
Buy here: http://amzn.to/2DQQrzw
7. Fogg Fresh Spicy Body Spray for Men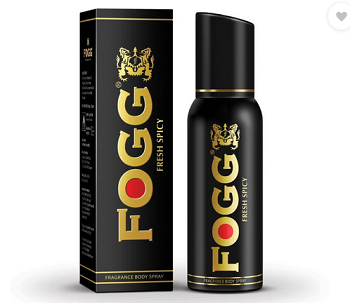 Aajkal to Fogg chal raha hai? I think this is true, many people are trying fogg these days. The scent is good and it is not a gas based deo spray but has purely the liquid scent. This variant has a blend of spicy and woody notes that helps to give a signature scent. The spicy fragrance is invigorating so that you feel fresh for a longer duration.
Price: 199 Rupees
Buy here: https://amzn.to/2TJBs33
8. Nike Fission Deodorant Spray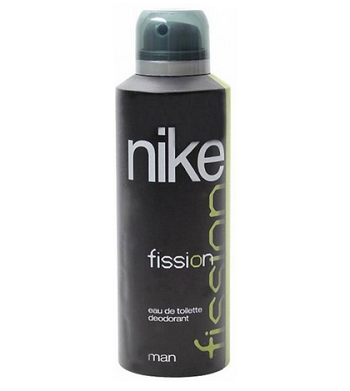 Nike deodorant spray is for Rs 249 for 150 ml regular pack. Nike Fission body spray is a high performance all-over deodorant body spray that gives 24 hr odour protection. This will also control the heavy perspiration. While the product is less seen in the shops therefore, you can purchase this from online.
Buy here: http://amzn.to/2DCotEc
9. Lomani El Paso Deodorant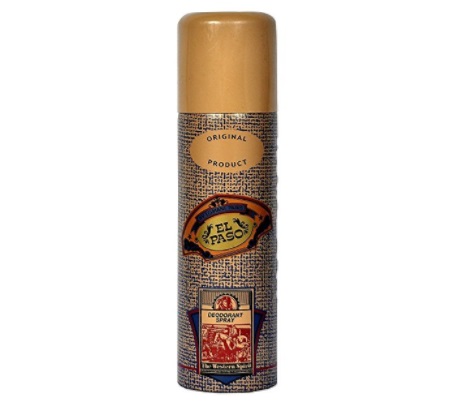 El Paso is a tad expensive that the best selling brands of deodorants in India like Axe, Fogg, Denver etc. El Paso by Lomani is popular deodorant which is aromatic Fougere fragrance for men. It oozes the top notes of  bergamot, lemon, thyme and eucalyptus whereas the middle notes are made of lavender, nutmeg, juniper, cloves and jasmine. Base notes are composed of warm sandalwood, ambergris, oakmoss and musk. Try, if you like spicy warm scent like El Paso.
Price: 250 rupees
Buy here: http://amzn.to/2DRybG0
10. Old Spice Fresh Deodorant Spray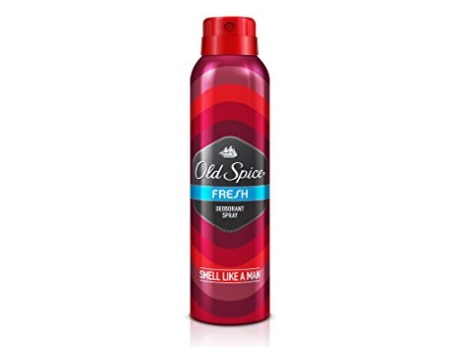 Our very classic Old spice deo. We still remember when Milan Soman appeared in their ads. Old Spice Deodorant spray is a classy, clean and exhilarating scent that you can use when you need a great feeling of freshness. Old Spice have been making the classic aftershaves that we guess, every men way back have tried when the new range of after shaves were not there. The cute looking aftershave bottle of Old Spice in white and red bottle is still the best. Price too falls in the same range the other deodorants in India are, like within 150-199 rupees range. It is for 199 rupees by the way, you can get discounts online when you buy it from popular online shopping sites. Dont forget to read the Best online shopping sites for Men's clothes and Accesories
Price: 199 rupees
Buy here: http://amzn.to/2nexXOS
11. AXE Recharge Game Face Body spray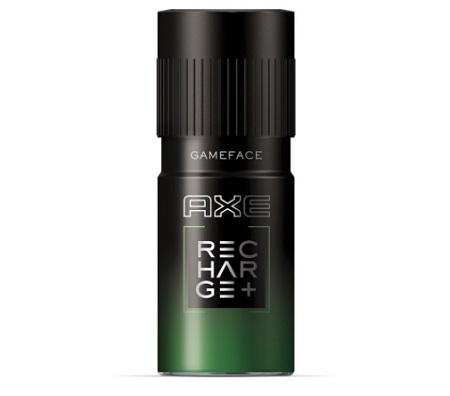 AXE Recharge range of deodorants are made for the hot and humid season, that is why the deodorants have energy-filled fragrances that are boosted by heat of the body and atmosphere. The refreshing fragrance makes you feel energetic even in the hot environment. Smelling good is equal to feeling fresh so, when you wear a deodorant like this, you are bound to feel much fresh and alive. The scent of the deo embeds the senses with the freshness. Just apply it once and feel the reviving freshness all day long.
Price: 190 Rupees
Get here: http://amzn.to/2Fj9waL
12. Nivea Men Fresh Power Boost Deodorant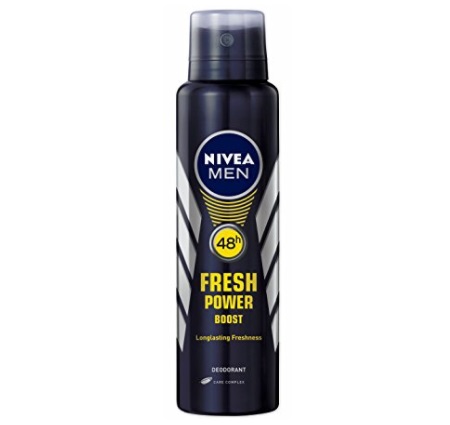 Nivea for men deodorants are one of the best selling and top rated deodorants. The reason is simple, these are affordable and smell good. Not just the fresh smell makes these bestselling but the staying span is awesome. For most men, these deodorants stay all day or for up to 8 plus hours. Boys who are in sport or indulge too much in the outdoor activities want deodorants that can help minimize the odor and perspiration. So, deodorants for Men like Nivea can definitely help. Nivea for Men deodorants are extremely easy available.
Price: 190 Rupees
Buy here: http://amzn.to/2DBCkL4
13. Engage Man Deodorant Rush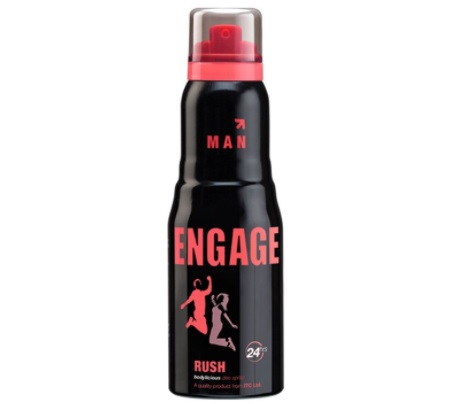 Engage Man Deodorant Rush smells really good and the notes are a mix of citrus and woody with some warmth of the patchouli. The smell is sure to keep you energized in winters. The deo stays up to 10 plus hours though this also depends from person to person. So, what are you waiting for? Do try Engage Man Deodorant in Rush. You can also try exploring some other variants from the same range. They are bold, youthful and has sensuous vibe when sprayed. It can be touted as one of the best deodorants for men who like to smell good and control body odor. Its availability is also not an issue as these are widely and easily available.
Price: 185 Rupees
Get here: Engage Man Deodorant Rush
14. Adidas Dynamic Pulse Men Body Deodorant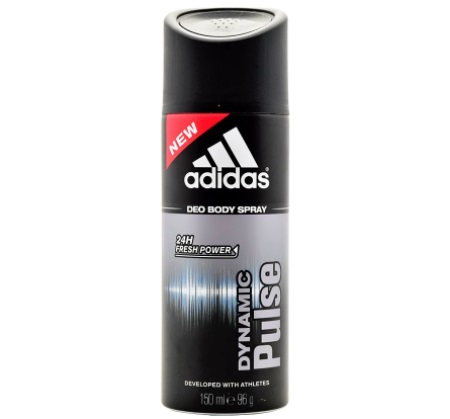 Adidas sells all things fashionable and in trend that a sporty guy needs. A sports giant cannot stay behind in launching the fragrances and deodorants. Adidas deodorants are very popular amongst the college goers and the high point is their price. They are inexpensive and offers good results. Pulse is a vivacious deodorant for men. It has the fresh masculine notes with the hints of naughty citrus in its top notes. The only low point can be its staying span. Yes, that is a bit low considering the temperature. In winters, it fares well but during the hot Indian summers, it can get exhausted within few hours and reapplication is needed. So, do check that out and select your deodorants accordingly. 
Get here: 199 Rupees  at http://amzn.to/2rEkTb7
15. Brut Attraction Totale Deodorant Spray for Men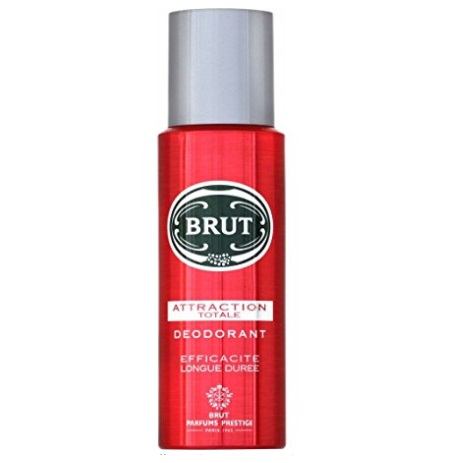 Brut are extremely popular for men who like classic fragrances. It relieves stress with a relaxing swirl of scents. The deodorant contains notes of sage, nutmeg, vanilla and tarragon. Being a soft spicy deodorant, it is there to keep you revived all day. The strong yet lovable scent stays all day long. One can not be let down body the body odor when he is wearing Brut Classic!
Price: 275 rupees
Get here: http://amzn.to/2DQTs2O
These are the best deodorants for men for the year 2017-2018. Let's see which are the new products that they launch in the next year.