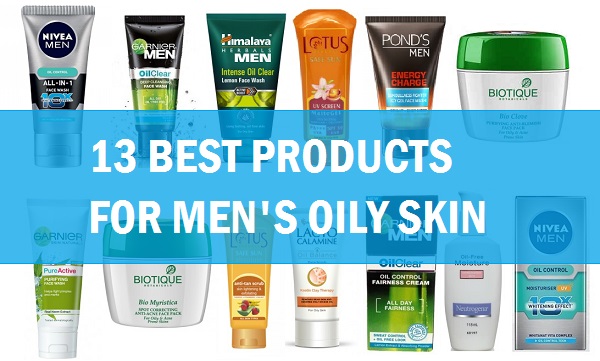 Skin Products for Men's Oily Face. Men should also take enough care of their faces. After all we have just one face and a good skin also boost our confidence. No one of us would like to have dull, patchy skin. There are different skin types out of which oily skin is problematic. The frequent sebum release on the face by the facial skin glands can make it terrible for us to control the oils and make the skin look cleaner. Too much oils can make the skin visibly appear dull and dark. When the oils are removed the skin appears brighter. Not only that, the oily skin also experiences problem like pimples. Pimples lower the self confidence and skin look uneven. But the things are not sorted here. When pimples are healed; they leave red or black spots on the face. So, how to deal with all this. Well guys, there are so many skin care products are that formulated for men's oily skin. We can try those and keep our oily skin in good condition and can minimize the skin problems.
Best Skin Products for Men's Oily Face available in India (2021)
Here are the best skin care products for oily skinned men. These products include face wash, facial scrubs, masks, packs, sunscreens etc.
1. Nivea Men Oil Control All In One Face Wash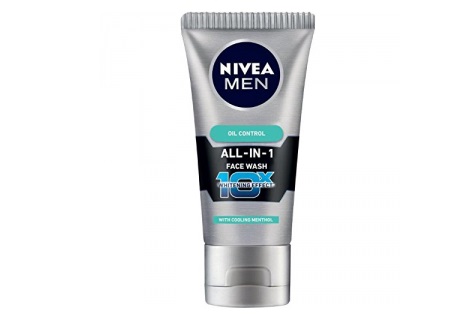 Nivea Men All in one Oil Control Face wash is one of the best face wash and product or oily skin for men. This face wash has the active granules that soak up the oils dust dirt etc thoroughly and skin feels free of the pollutants. Nivea Men All in One face wash has the cooling menthol which gives cooling sensation and soothing skin. Men who shave will often feel that soon after shaving the skin can get really sensitive and menthol helps to sooth the rash-ed skin as well. The face wash is a foaming one and is ideal for the removal of the skin impurities.
Features
Menthol helps to control the sebum as well

Facial foam that gets rid of the skin impurities well

It also prevents the acne formation

Helps control sebum and oils on the face

Also even tones the skin discoloration but it takes really long time
2. RE' EQUIL Sunscreen for Oily, Sensitive and Acne Prone Skin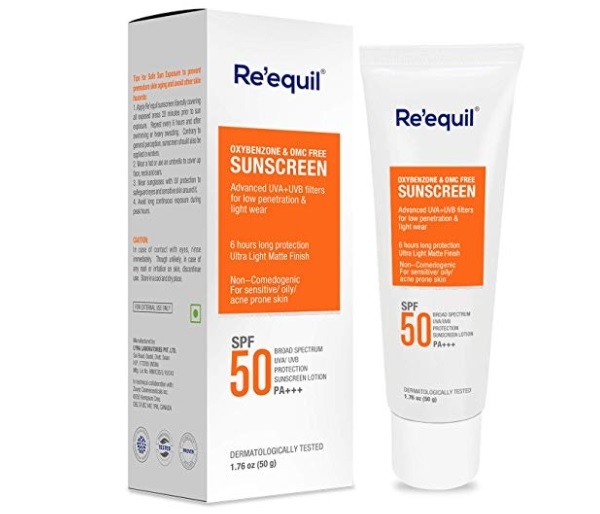 The best sunscreen that is free of oxybenzone. This is it safe for sensitive oily and acne prone skin. So when you go out and the sun and your skin gets red and sun burnt, and that time using a sunscreen that is sensitive and dermatologically tested is crucial. This exactly does that. Rich in SPF 50 it is suitable for everyday use. The non-comedogenic formula and ultralight matte finish is the highlight of this product. I really recommend it as it has received the best user rating.
You must also check out the best Best Acne products for Men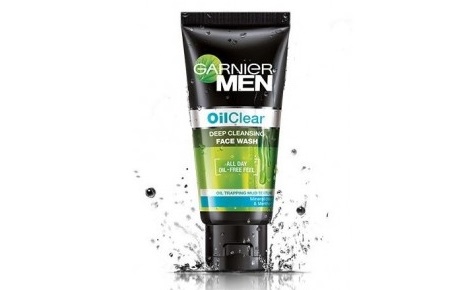 Garnier Men Oil Clear Face wash gives an intense clean face. It controls the oils and excessive sebum which is as a result of the too much sebum secreted from the glands. The texture of the face wash is quite thick hence we will not need a lot of this cleanser to complete a wash but this can dry the normal skin. Therefore, it is only for the oily skin and acne prone men's skin. Price of this face wash for men is only 180 rupees which makes this very inexpensive and a tube like this will last for a month. Garnier oil Clear Match D-Tox face wash is also good.
4. RE' EQUIL Pore Refining Face Toner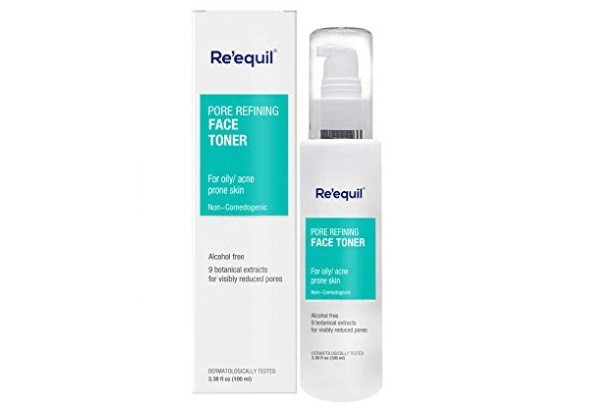 The refining skin toner helps keep the oily and acne prone skin in matte and free of oils. It's enriched with 9 botanical extracts including witch hazel. This ingredient is known to shrink the open pores so that less oil is secreted and skin stays matte for a long time. It suits sensitive and oily skin perfectly. If you have acne, then also you can apply it after using your acne treatments. It is a dermatologically tested product that has clinically proven actives. It is pure alcohol free and is non-comedogenic. Apply it twice after washing the face. Even after a bike ride or outdoor activities, you can apply it, but only on a clean face.
5. Mamaearth Charcoal Natural Face Wash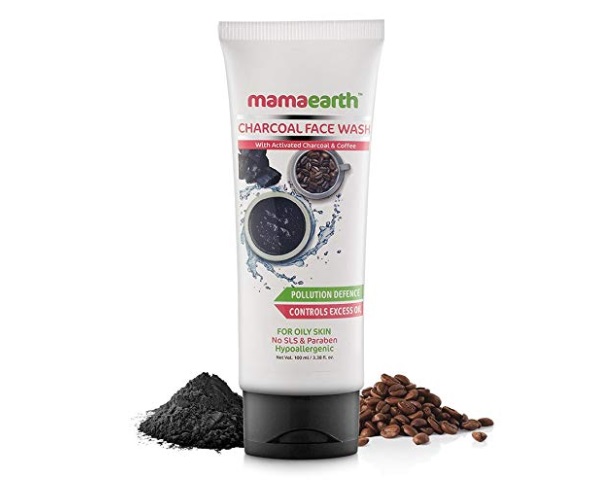 This is the best face wash that contains activated charcoal along with clay. It is suitable for oily skin. It fights pollution effects and control excessive oils. Free of parabens and SLS, this is an hypoallergenic product that you can apply, even if you have oily sensitive skin. Activated charcoal and clay cleanser is the face pack removes the deep seated impurities that can lead to blemishes. Tea tree oil also he is acne and absorbs extra oil without drying or irritating the skin. You can use this twice in a week so that your skin stays clear.
6. Himalaya Herbals Men Intense Oil Clear Lemon Face Wash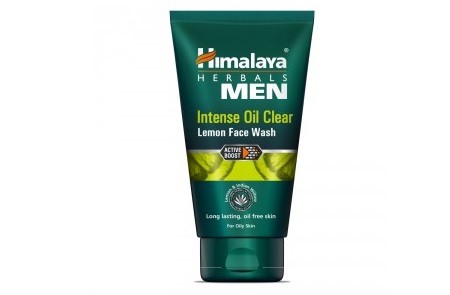 Himalaya's Men Intense Oil Clear Lemon Face Wash is a soap-free and herbal formulation by Himalaya Herbals. It cleanses the extra oils and dirt from the oily and acne prone skin to make it clean and clean looking. This Himalaya face wash is enriched with Lemon and Indian Willow which helps clear excess oil, impurities and pollutants. It is fortified with the Active Boost Technology due to which the facial cleanser particles gets into the skin deeply and clear out the clogged pores and impurities on the facial skin.
Ingredients:
Himalaya Oil clear lemon face wash has the ingredients like Indian Willow bark extracts which are rich in the antioxidants like the polyphenols, lemon peel extracts which clears the skin and removes the excess oils.
Confused which moisturizer to use. Do check these Best Face Moisturizers for Men
7. Lotus Herbals Safe Sun Anti-Tan Scrub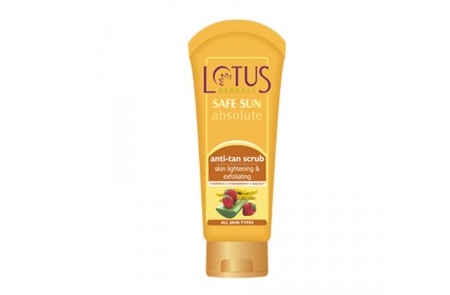 This Lotus safe sun scrub is ideal for men who stay outside in sun a lot. This scrub is suitable to get rid of the excess than that we get during the sun exposure. This is an anti tan scrub which removes the dead skin from the external skin layers and also lightens the tanning.
Ingredients and benefits:
Amla Berry which is an effective skin lightening agent and removes the tan gradually

Lychee is rich in the anti-oxidant properties which moisturizes the skin and increases the natural cell renewal.

Punarnava Root is a herb you can say that works on the skin surface to give a lighter and an even-tone complexion.
8. Biotique Bio Myristica Spot Correcting Anti-Acne Face Pack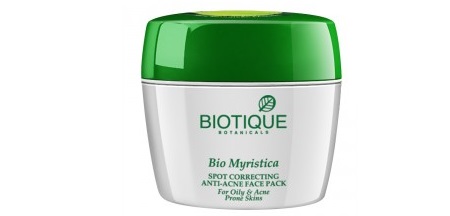 Biotique Bio Myristica Spot Correcting Anti-Acne Face Pack is a face pack that is formulated for the oily skin and acne prone skin. This is a concoction of the Ayurvedic ingredients which removes the acne and pimples from the face. This is a spot correcting face pack which also removes and fades the acne marks and dark spots. When pimples are healed they make the skin look patchy and filled with dark spots. Hence a face pack with natural ingredients like this can help to cure the marks. It also regulates the oil balance and sebum production. This means that lesser oils are secreted.
Worried about which cream will suits you? Please go through these best day creams for men in India
9. Nivea for Men Whitening 10X Oil Control Moisturizer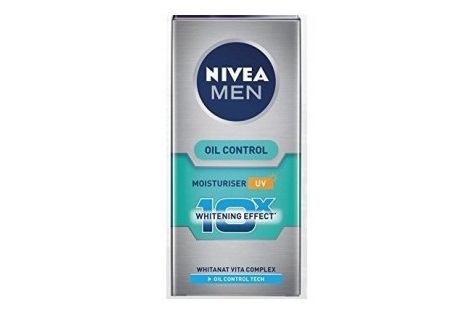 Men with oily skin complain that their skin gets oilier after 2-3 hours of face cleansing and moreover the skin looks dull due to the oil and sebum on the skin. Nivea for Men Whitening 10X Oil Control Moisturizer is made for men who have oily skin and wants to control the oils. This moisturizer has a gentle and easy to penetrate in the skin formula. Even after application this does not feel heavy or greasy so when we apply this skin feels light and it normalizes the oil balance. When this happens the sebaceous glands secrete lesser oils. In addition, it also whitens the skin. This may not be completely true as that takes time but yes. There are some visible changes in the skin.
10. Biotique Bio Clove Purifying Anti- Blemish Face Pack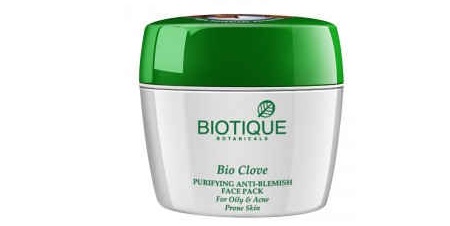 We have another Biotique face pack which helps to reduce the acne and their spots from the face. Just like the face wash, face scrubs are important , face packs and masks are also important for men too.  This Biotique purifying anti-blemish pack is made with pure clove and wild turmeric that supports the oil control and pimple control.
Ingredients: Lavang (Syzygium aromaticum), Pudina (Mentha piperata), Gandhak (Sulphur), Kikar gond (Acacia Arabia), Yashad (yashad bhasma), Geru (Red ochre), Paste base Q.S.
How to use product: Take around a teaspoonful of this face pack and apply evenly on the entire face. Let it get dry completely for 20 minutes. Then rinse your face with clear water.
11. Neutrogena Oil-Free Moisturiser for Oily Combination Skin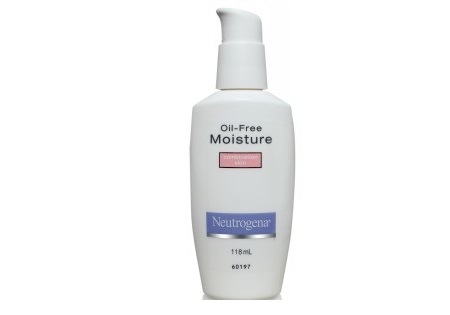 It is made for the oily skin for men and combination skin type. Neutrogena oil free moisturizer has a dual action formula which gets deeper into the skin layers and hydrates the skin. Furthermore, the highly advanced oil-absorbing microsponge system controls and fades the oils on the face. It is a dermatologically tested product hence will not clog the pores, therefore safe for men's oily skin.
12. Himalaya Herbals Oil Free Radiance Gel Cream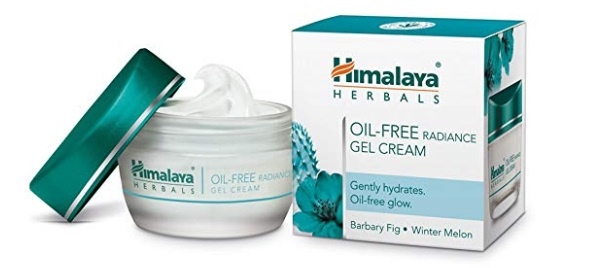 Himalaya made this fairness cream for men who need fair skin but also have the oily skin. Oils can make the skin look dull and lifeless. When the too much sebum is produced then the skin may feel dirty and dull due to those oils. Hence this Himalaya Herbals Oil Free Radiance Gel Cream is designed to control the oils and give enough of the hydration. Yes, you do need hydration even when you've got oily greasy skin. It's suitable for combination to oily skin. It contains Barbary Fig and Wintermelon to boost the natural skin lightening.
Do read about our: Best oily skin fairness creams for men available in India
13. Lotus Herbals Safe Sun UV Screen Matte Gel SPF 50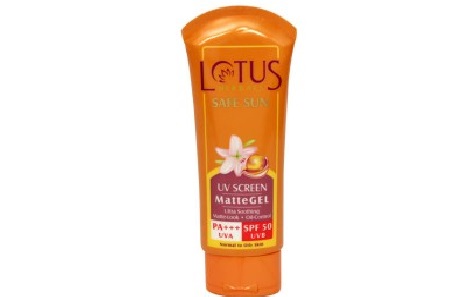 Lotus Herbals Safe Sun UV Screen Matte Gel is fortifies with the SPF 50 Pa+++. This Sunblock is non oily and hence is a good sunscreen for men with oily face. Oily skin gets sweat and greasy in summers when we use sunscreens. Therefore, during summers it is advisable that men with oily face should use matte or gel based sunscreens. This is also made with the natural ingredients like Horse Chestnut, Comfrey and Vanilla extracts that protects the skin from sun-induced damage like skin darkening, sun tan, sun burn etc. This is an ideal sun block product for men's oily skin.
These are the best skin products for men's oily skin. Do you like these? Which is the one that you will like to try?