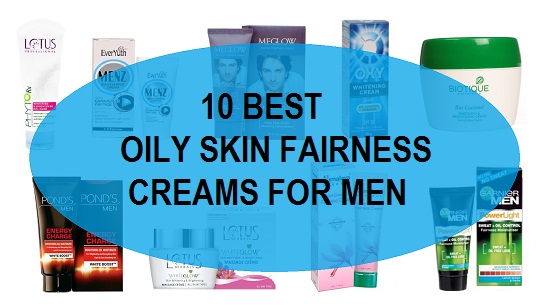 10 Best Oily Skin Fairness Creams for Men in India with Price: When your skin is oily then the skin looks dull and attracts the dirt, dust, pollutants easily. Due to this the men's face may look darker. Men with oily face too need fairness and skin brightening. Fairness creams for oily skin can be tricky since the thick creams can be very hard to get inside the skin and also such creams may also feel greasy on the skin or clog the pores. Therefore fairness creams for men with oily skin shall be light weight and easy to get absorbed. Let's see which the best oily skin fairness creams are for men in India with price. Do check out fairness face wash for men with oily skin
10 Best Oily Skin Fairness Creams for Men

Pond's Men Energy Charge Brightening Gel Moisturizer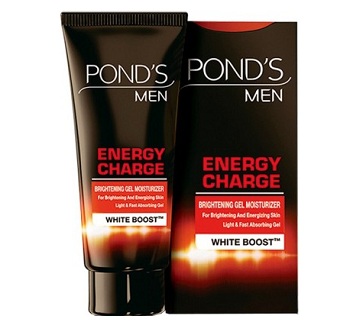 This gel moisturizer is for oily face. This is for 110 rupees in India. This gets fully absorbed in the skin nicely and makes the skin glowing and refreshed.
Neutrogena Fine Fairness Brightening Serum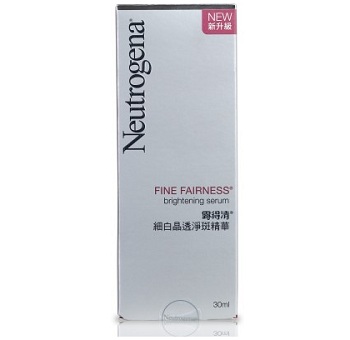 This serum is light weight and very non greasy on the oily skinned men's face. This is for 690 rupees in India. This improves the dull skin complexion and makes the skin look healthy and fair. This will prevents the dark spots and is enriched with retinols that improve the appearance of the dark spots and blemishes on the face.
Everyuth Menz Whitening Cream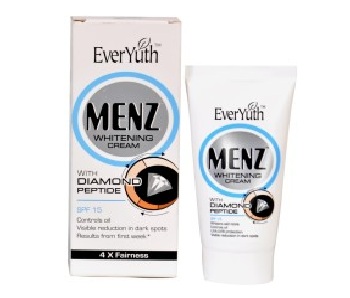 Everyuth Menz Whitening Cream is fortified with the goodness of diamond peptide, sunscreens, natural extracts and vitamins in a nano technology that leads to the absorption of the ingredients faster in the skin. This is for 125 rupees for 50 g pack.
Lotus Professional Phytorx Whitening & Brightening Polisher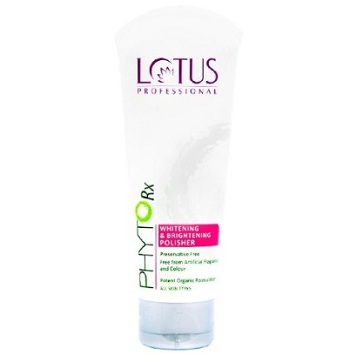 This is a whitening and brightening skin polisher which is light in texture and also easy to penetrate in the skin. This is for 357 rupees for 100 g pack. This will gently remove the skin impurities and also has the Amla berry, Lychee & Punarnava root extracts which improves dull and uneven skin tone and smoothens the men's skin texture.
Meglow Premium Fairness Cream for Men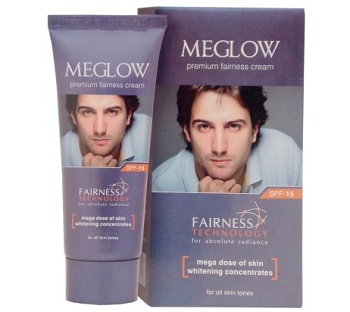 Meglow Premium Fairness Cream is for men which is made of the natural ingredients and skin whitening formula for the tough skin of men. This is also enriched with Vitamin-C, Vitamin-A, Vitamin B and Vitamin E. This skin fairness cream will boost skin's dullness and roughness. It leaves the skin brighter, radiant and lighter looking. This cream is for 110 rupees for 50g and also protects the skin from UV rays. See:10 Best oil control face wash for men in India

Himalaya Clear Complexion Whitening Day Cream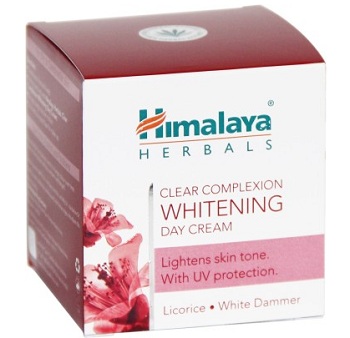 Himalaya's Clear Complexion Whitening Day Cream is a light in texture and non greasy day fairness cream. This fairness cream is for men and women. This is enriched with sunblock CINNABLOC and natural extracts of licorice and white dammar. This is ideal for oily skin and this regulates the melanin synthesis for natural face whitening. This cream is for 350 rupees for 50g.
Lotus Herbals Whiteglow Skin Whitening & Brightening Nourishing day cream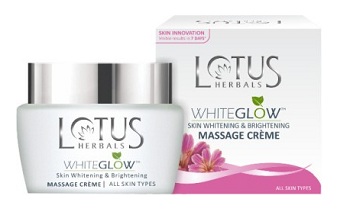 This day whitening skin cream will act on the skin pigmentation and darkness to give you a fairer skin complexion. This is rich in the milk enzymes like lactic acid and mulberry extracts which helps to get rid of the darkness. This fairness whitening cream will reduce the spots, patches and skin discoloration on regular usage.
OXY Whitening Cream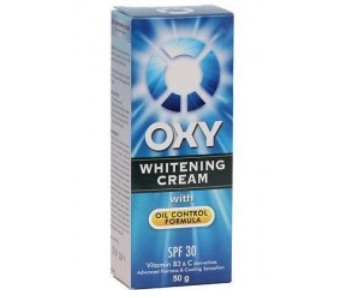 OXY Whitening Cream is enriched with Magnesium Ascorbyl Phosphate. This is an effective skin whitening agent that stops the facial skin cells to make lesser melanin and hence skin tone is lightened. This has SPF 30 to give sun protection and skin shielding from premature aging skin. This also has silica that absorbs the excessive sebum, oil and sweat on the skin. See: 10 Best sunscreen for men

Fair & Lovely Men Max Fairness Cream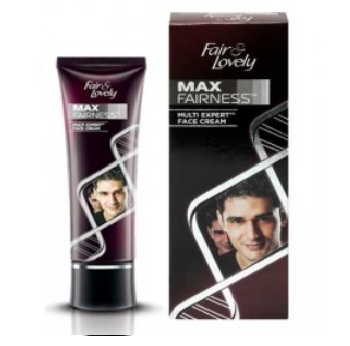 This cream has its own fairness face wash for men too. This is ideal for the men's skincare routine. This skin whitening cream is enriched with essential ingredients which protect the skin from getting darker and dull. This is appropriate for men's dull oily skin and mostly for men who stays outdoor.  
Garnier Men Power Light Oil-Control Moisturizer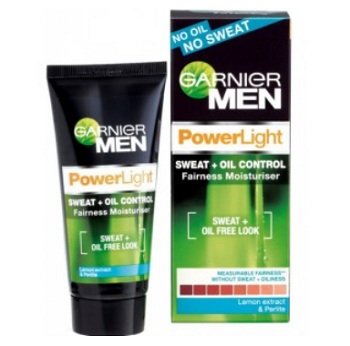 This is men's fairness moisturizer that is very light weight and non-sticky formula that gives fairness with oil control features. This has lemon extracts which gives fairer skin tone faster and reduces the appearance of the dark spots on the face. This is for 185 rupees for 100g tube pack. This fairness cream for men claims to give oil controlling benefits for up to 6 hours.