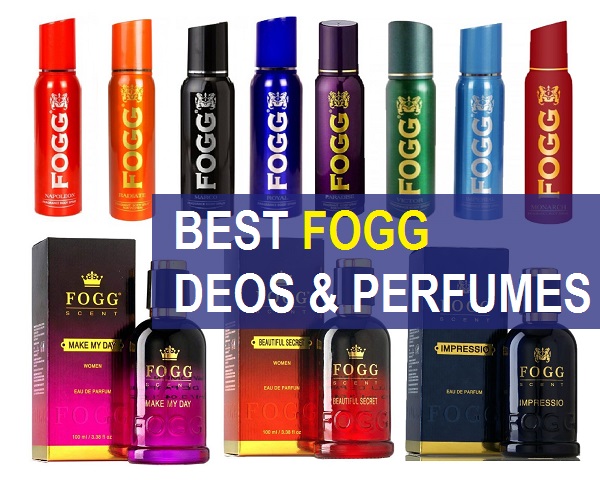 Fogg is a popular brand of deodorants and perfumes for men. They also make body sprays, perfumes for women as well but for men, the brand is becoming extremely well known. With over 18 deodorants and over 10 perfumes, Fogg is one of the best selling men's deodorant and perfume brands in India. Here, we have listed the best Fogg Deodorants and perfumes available in India for men. We have also listed the characteristic features of every product so, that if you are willing to buy a particular product, like with a particular fragrance, lasting power or smell then you can choose accordingly. Most of these have similar prices so we have not shared for all of them. 🙂
 List of Best Fogg Perfumes and Deodorants for Men in India (2022)
1.  Fogg Marco Body Spray for Men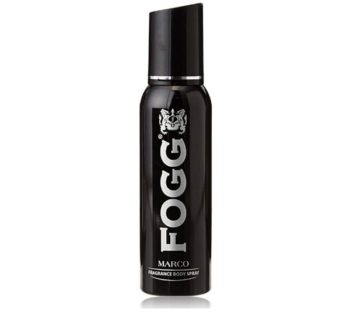 The Marco spray from Fogg is one of the best selling body spray for men from this brand. This is the black colored bottle which has amazing fragrance that last longer. It has fine musky and Woody fragrance that is extremely entrancing. Try using musky scents for the winters and you'll love it!
Furthermore, you should also check out our post on best body sprays for men in India for summers.
Price: 230 Rs for 150ml
2. Fogg 1000 Sprays Royal Body Spray for Men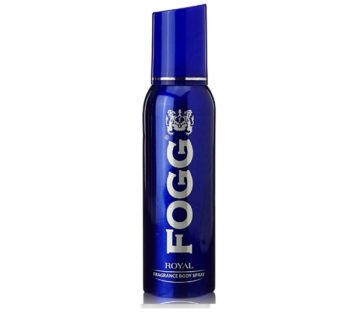 Fogg Royal Deodorant also ensures you 800 sprays and gives you a soothing experience and a lasting fragrance. Fogg Royal gives you a blend of Floral musky and subtle sandalwood woody base notes in this fragrance that keeps you energized all day long.
If you're looking for long lasting deodorants for men then you must read or post on best deodorants for men in India.
3. Fogg Napoleon Body Spray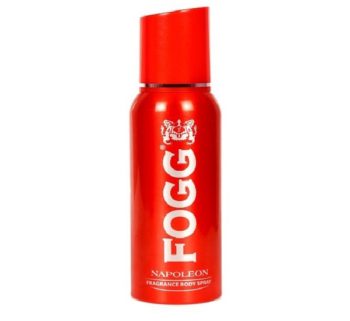 Fogg Napoleon is the red color bottle which is known for its Oriental and spicy fragrance. The fragrance stays longer and gives you that fresh feel all day long. It is one of the best selling Deodorant for summers. Don't forget to read about the best men's perfume under 500 rupees in India.
4. Fogg Fresh Oriental Black Series For Men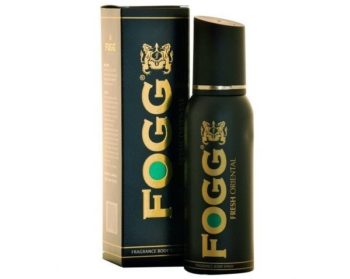 This next body spray from Fogg is from their new Black series collection. This Oriental Black Deodorant has the perfect blend of Spicy and Oriental notes which are perfect for winters. Not just that you can also use it during autumn and colder season. When sprayed it last longer and stays on you for at least 8 to 10 hours which is good for a Deodorant for winters.
5. Fogg Dynamic Fragrance Body Spray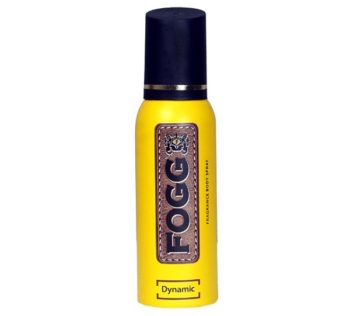 The dynamic fragrance gives you a good experience and a soothing sense of floral plus musky fragrance that will certainly makes you feel good and groomed. The fragrance is also a long lasting fragrance and also contains slight fruity notes in them. For most of the people it stays for 12 hours. Do read about the best men's perfume under 1000 rupees in India which are long lasting and affordable.
Price: 200 Rs for 150ml
6. Fogg Fragrance Body Spray for Men in Imperial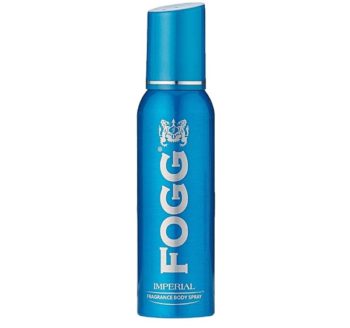 Imperial is the blue colored bottle. It is easier to remember the fragrance that you would like to use from the color of the bottle as there are so many variants from this brand. It has a spicy and Tobacco like fragrance so if you do not like that then you can leave this option. The freshness lingers for hours and will not let you down. It is quite a strong smelling option from fog.
7. Fogg Scent Intensio for Men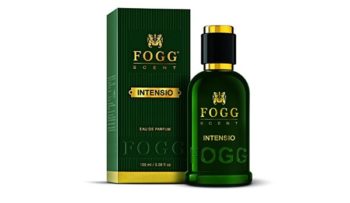 Scent for men. Yes it is not a perfume the liquid but it is a perfume that comes in a beautiful green colored glass bottle it is not as long lasting as the deodorants especially during the warmer months of the Year. On some, it can stay for 8 to 10 hours, but on average, it is stays for 4-5 hours, then you would have to re-apply it.
8. Fogg Xtremo Scent for Men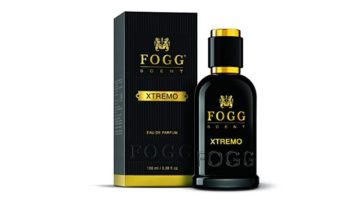 The extreme perfume is one of the best selling perfumes from Fogg for men. It has this Perfect blend of Ginger, Bitter Orange, Rose Jasmine and Honey Amber Accord with a Woody Sandalwood base. It stays longer during winters and keeps you refreshed. It is one of the best perfumes under 500 rupees for men for sure.
9. Fogg Impressio Scent for Men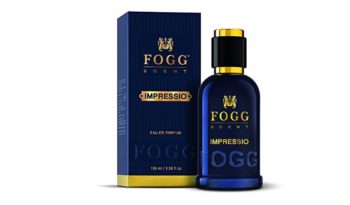 Impressio scent is the blue colored glass bottle scent for men. This has an aquatic fragrance and notes to it. It makes you fresh and revived so, the fragrance may differ from person to person. But it is a long staying fragrance that will be like by most of the men until and unless you like such fragrances. At first, it comes across as a strong fragrance but get such as the day passes.
10. Fogg Xpressio Scent for Men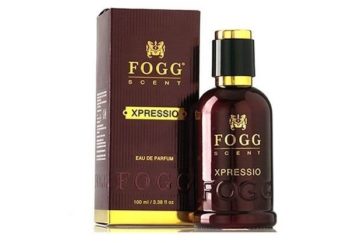 This Fogg perfume is a high rated scent for men the beautiful glass bottle with a leather wrapped cap looks enticing. It smells nice but like the other perfume from Fogg, it also comes across as quite strong at first but soon gets settled down.
11. Fogg Sprays Forever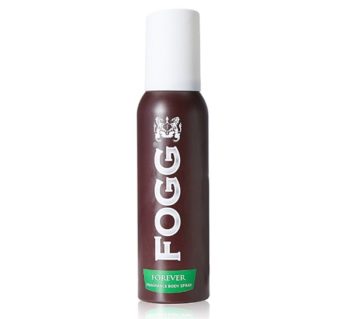 Forever Deodorant from Fogg, is a fragrance body spray which is rich in aromatic notes and has a blend of citrus, musk and Woody notes. It smells nice and stays longer than most of the deos available in India.
12. Fogg Fresh Aqua Black Series for Men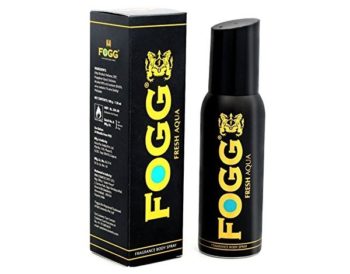 Fresh Aqua is one of the best sellers Deo from this brand. Though, it does not have a long lasting smell but yes it smells nice. This fragrance is more of a winter fragrance, so would like to use that during that time that would be good.
13. Fogg Indulge Body Spray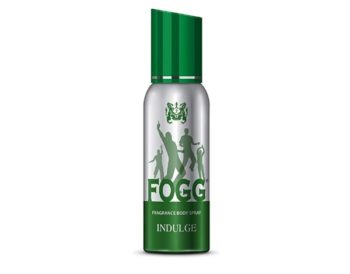 Fogg indulge body spray has got good reviews from men who have used it. It keeps you feel fresh cool and confident all through the day. It has a refreshing fragrance. The strong Aroma at first can be a problem but after few minutes it just becomes normal and smells subtle and ravishing.
14. Fogg Fresh Spicy Black Series For Men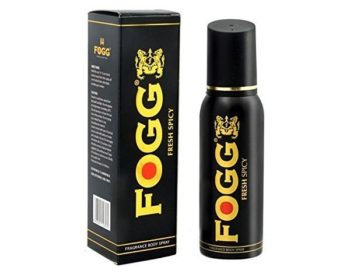 Blended with spicy and Woody notes this fragrance is for men who loves strong and Woody smell from their deos and perfumes.
15. Fogg Fresh Fougere Black Series for Men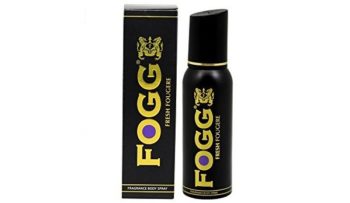 Just like the previous option, this body spray is also suitable for winter season. It does not have that strong smell, but yes it stays within 3-4 hours. So, if you are looking for a long lasting perfume from work then try the other options in this one.
So these are the best Fogg Deodorants and perfumes available for men in India. Have you ever used any of these fragrances? What was your experience?