8 Top Best Men's Deodorants in India with Price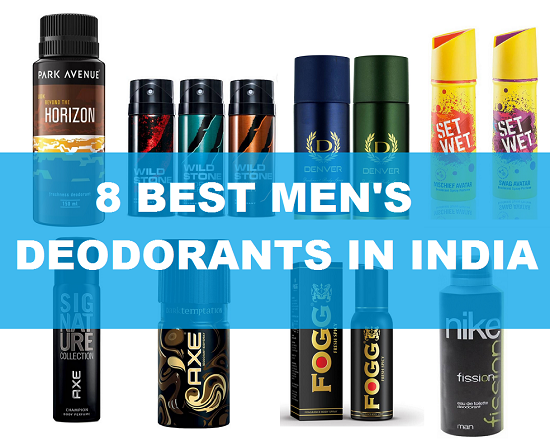 Deodorants and body sprays are essential for men's grooming. We men would like to smell good and avoid the sweat and body odour hence, deodorants are great to keep yourself smelling good. There are many deodorants in the market and it gets difficult to choose which the best deodorant is for men. In this post friends, I have compiled a list of best men's deodorants and body sprays. So, that you can choose which is the best for you?
Top best deodorants for men in India
Park Avenue Horizon Deodorant Spray for Men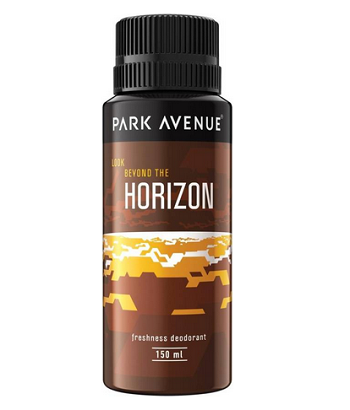 Park Avenue refreshing deodorant has a great smell that keeps you fresh all day long. This is due to the fact that this deodorant has the aroma fleets. The airy and oceanic smell is good for summers. This deodorant is priced at Rs 199. Moreover, the woody and musky notes of this deo is also amazing for the day time.
Wild Stone Deodorant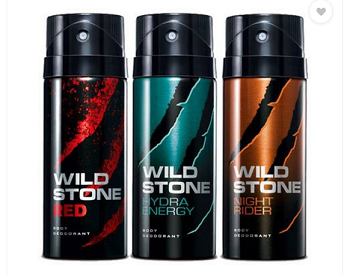 This deo is ideal for men who sweat a lot. These wild stone deodorants have the long lasting fragrance Contains tricolosan as an active ingredient for deodorizing and long lasting fragrance.
Denver Hamilton and Pride Men's Deodorant Spray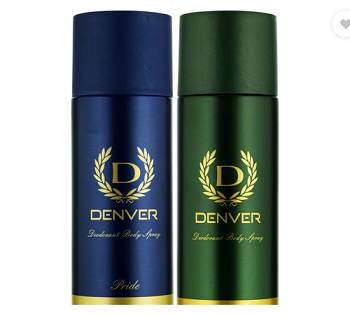 Denver Hamilton deo sprays are good for everyday use for men as they has great scent that stays on the body for long. Moreover, the price is also only 199 rupees and there is less gas hence, this will last long, I mean the number of days the deo lasts. This Denver deodorant also kills the body odour by its active anti bacterial ingredients.
Set Wet Mischief and Swag Avatar Deodorant Spray for Men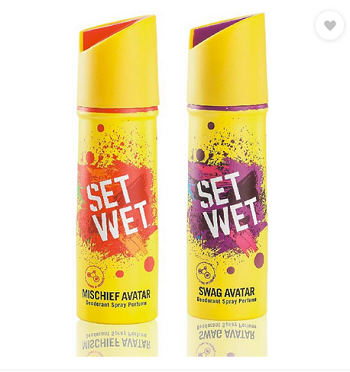 Set wet deodorants have become popular in recent times due to Ranveer Singh's endorsement. The deos are packaged nicely and looks good. They have very strong smells that lasts really long. By strong it does not mean that they are bad but intense that settles down to get soothing for senses. Like the spicy scent mixed with woody fruit notes,
Axe Signature Champion Body Perfume Deodorant Spray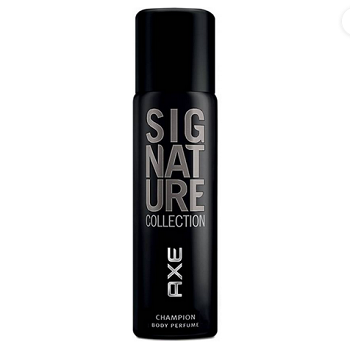 Axe has been a popular brand when it comes to deodorants. In fact they do have lavish advertisements and they body cologne and body spray perfumes are also available. This is by the Axe Signature collection has a distinct and engaging scent that won't fade away. It has this exotic invigorating burst of freshness with citrus, basil and lavender tones on top. Heart notes has the floral, spicy and watery fruit-facetted notes while the base notes are with a hint of masculine trail of woods, musk and amber that gives subtle warmth to this fragrance. This is priced at 250 rupees.
Axe Dark Temptation Deodorant Spray for Men
Another good deo sprays from Axe is this one that has the irresistible chocolate fragrance that will make heads turn your way. Furthermore, it will also help you feel fresh and controls the body odor-free all day long. This is for 195 rupees.
Fogg Fresh Spicy Body Spray for Men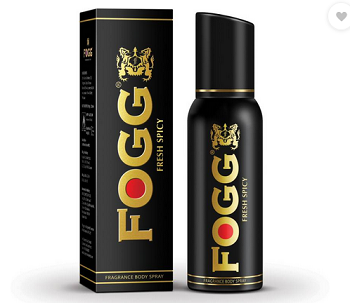 Aajkal to Fogg chal raha hai? I think this is true, many people are trying fogg these days since the scent is good and it is not a gas based deo spray but has purely the liquid scent. This variant has a blend of spicy and woody notes that helps to give a signature scent. The spicy fragrance is invigorating so that you feel fresh for a longer duration. This is for 199 rupees.
Nike Fission Deodorant Spray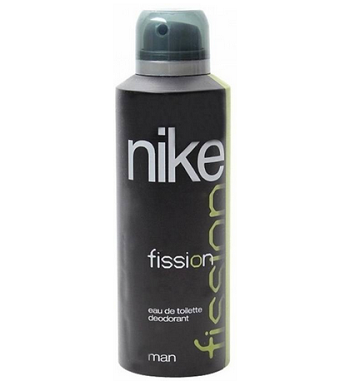 This Nike deodorant spray is for Rs 249 for 150 ml regular pack. Nike Fission body spray is a high performance all-over deodorant body spray that will give 24 hr odour protection. This will also control the heavy perspiration.