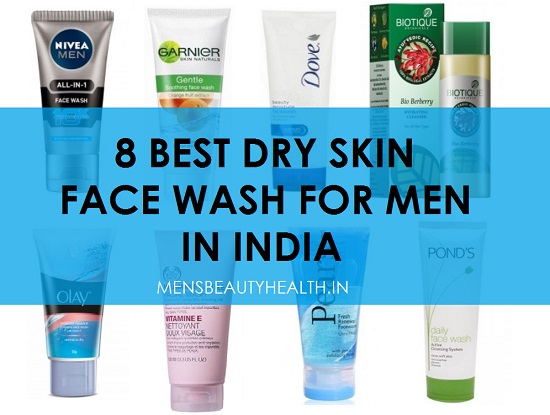 8 Best Dry Skin Face Wash for Men in India:
When you have dry skin then you should choose the face wash for men's dry skin with care. Guys if you feel that your skin is getting dry or feel stretchy then you have dry skin surely and have to take care of the skin adequately. So what can you do? You can try good face wash for men for dry skin and also skin creams for dry skin. These two products like the face wash and skin creams are important to pamper the dry skin and keep skin is good condition. Else do you know that wrinkles do form on dry skin far easily and quickly then the oily skin? Yes, they do. So, let's see guys which are the best men's face wash for dry skin in India.
8 Best Top Dry Skin Face Wash for Men in India
1. Nivea Men All In One Face Wash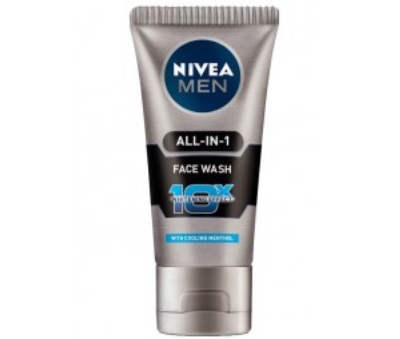 Nivea Men All In One face wash is rich in the skin healing and the cooling menthol which gives cooling sensation in summers in dry skin.  This men's face wash is ideal for oily skin too but according to me this is more of a face wash for dry skinned men. This can be used twice in a day to get a sparkling clear complexion and skin. I will also advise you to use a proper skin cream for men's dry skin so that your dry skin gets the best nourishment and care. This is for 99 rupees. See: Review of Nivea men advanced whitening dark spot reduction face wash

2. Garnier Gentle Soothing Face Wash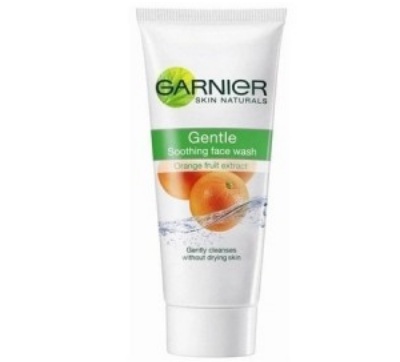 Garnier Gentle Soothing face wash is mild facial cleanser that is appropriate for the men with dry and dull, sensitive skin. Especially during winters when the dry gets too dry then such face wash will help to retain the moisture and pH balance of the skin. This face wash that the natural ingredients which freshen ups the skin and skin feels fresh after the usage. This has AHAs which will also get rid of the dull patchy skin problems faced by the men.
Price: 100 Rs for 100g, Get it now
Read: Best anti tan face pack for men

3. Pond's Daily Face Wash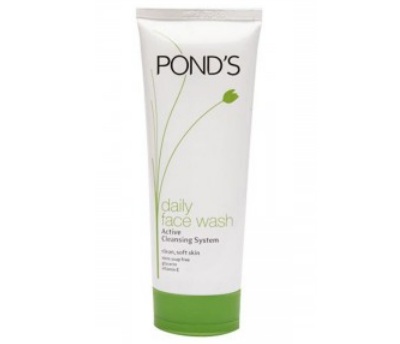 Pond's Daily Face Wash is suitable to be used every day by the dry skinned boys. This has gentle hydrating formula which will not let your skin dry or stretchy after washing with this cleanser. This will not strip your skin off the essential skin lubricating oils. But will help to squeeze out the deep seated impurities, dust etc. So if you are thinking of getting a decent face wash for men with dry skin, then this can be definitely tried. Most of these men's dry skin face wash or cleansers are in affordable range hence you can choose accordingly friends. This is as cheap as for 25 rupees for a trial pack.
Price: 175 Rs for 100g, Buy it here
Read summer face packs for men

4. Dove Beauty Moisture Face Wash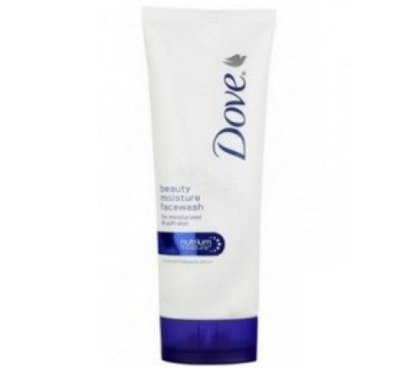 This Dove face wash is also one of the best face wash for men and women with dry skin. This is dermatologically tested and recommended dry skin face wash for men. 
Price: 120 rupees for a small 50g pack. Get it here

5. Olay Moisture Balance Foaming Face Wash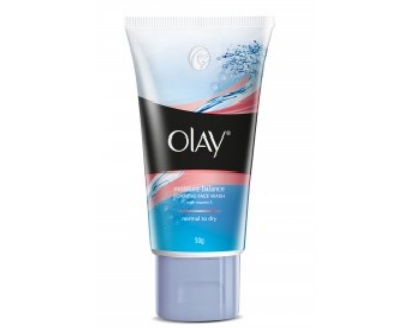 Olay Moisture-balance Cleanser is basically is a foaming face wash. Foaming face washes are generally sued and formulated for the oily combination skin types but here this face wash has moisture balance formula hence this can be used by the men with dry skin too.  This will be good for men with slightly dry skin or those men who have got a combination of oily-dry, dry-normal or even dry sensitive skin.
Price: This is for 45 rupees for the small pack.

6. The Body Shop Vitamin E Gentle Face Wash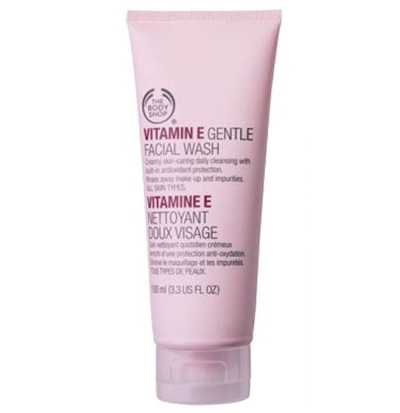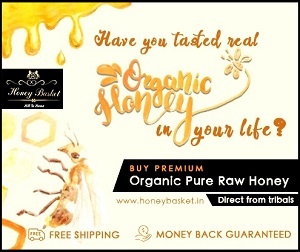 Vitamin E is an essential vitamin which helps to keep the levels of moisture intact on the skin. Moreover, this vitamin also heals the skin's dryness in a natural way. This will get rid of the surface skin impurities and pollutants so that the skin feels and stay clean. Furthermore, this will let your skin get that glow.
Price: This is for 1299 rupees for 120ml, though you can get discounts online here

7. Pears Ultra Mild Face Wash in Fresh Renewal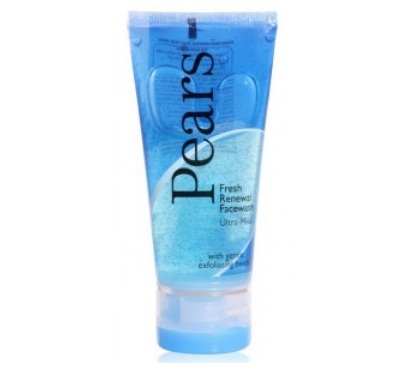 This Pears face wash have been one of the best cleanser for men's dry face because this has very gentle gel like texture which does not make the skin dry by taking off even the natural oils of the skin. Rather this will hydrate, balance and nourish the dull dry skin. The price of this face wash is very affordable and is for only 95 rupees.
8. Biotique Bio Berberry Hydrating Cleanser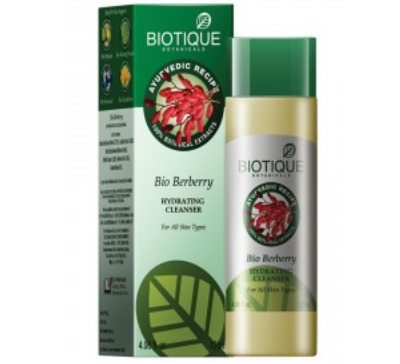 This Biotique face wash has all the natural skin balancing ingredients like that of extracts of bearberry, fenugreek (methi dana) red sandalwood, fenugreek, almond oil etc which hydrates, pampers, revitalizes the dry sensitive and dull skin.
Price: 170 Rs for 120ml, Buy it online
So, what do you think guys, which is the one that you would like to try, out of these face wash for men with dry skin In India.