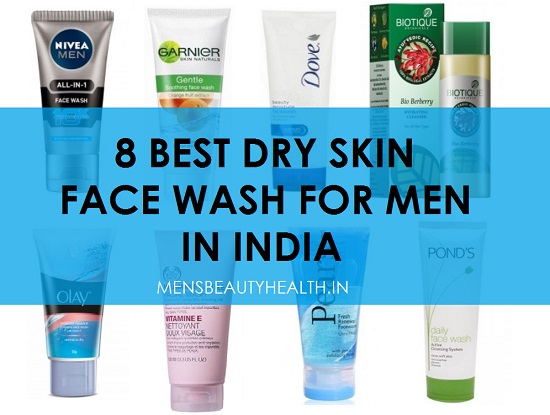 Best Dry Skin Face Wash for Men in India
When you have dry skin then you should choose the face wash for men's dry skin with care. Guys, if you feel that your skin is getting dry or feel stretchy then you have dry skin surely and have to take care of the skin adequately. So what can you do? You can try good face wash for men for dry skin and also skin creams for dry skin. These two products i.e. face wash and skin creams are important to pamper the dry skin and keep skin in good condition. Else wrinkles form on dry skin far easily and quickly as compared to oily skin? Yes, they do. So, let's see guys which are the best men's face wash for dry skin in India. Review of Nivea men advanced whitening dark spot reduction face wash
9 Best Men's Dry Skin Face Wash in India (2020)
1. Ustraa Mint Cool Face Wash For Dry Skin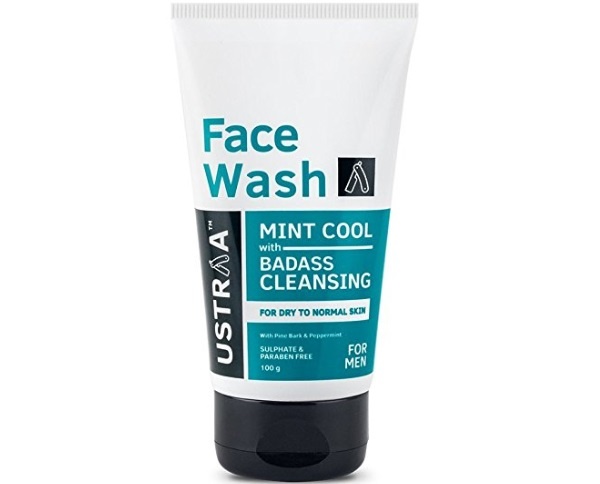 Mint gives cooling sensation in summers for dry skin. This men's face wash is ideal for dry skin and even for men who've sensitive redness prone skin. Formulated with pine bark, coconut and glycerin, it soothes and relieves the dryness and irritation. It is the best paraben-free and sulphate-free cleanser for men In India. This can be used twice in a day to get a sparkling clear complexion and skin. I will also advise you to use a proper skin cream for men's dry skin so that your dry skin gets the best nourishment and care. Coming from a brand that makes men only products, it's the best product. 
You can also check the best Ustraa Products in India here in this article.
2. D'VENCÉ Moroccan Argan Oil and Raw Honey Face Wash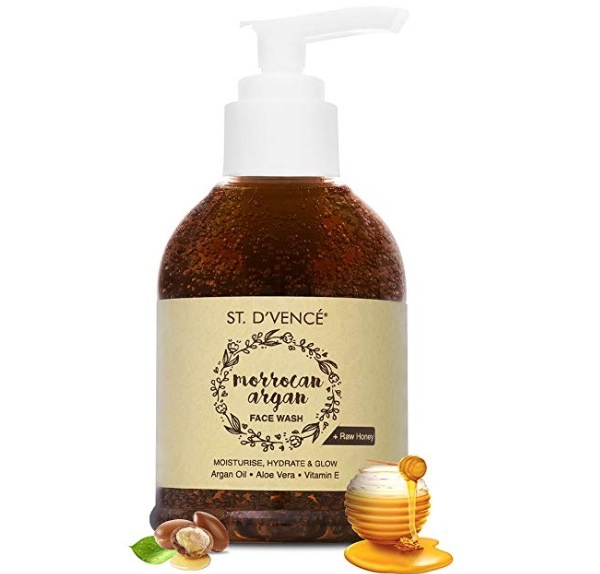 When a face wash is rich in Argan oil, it cures the dryness effectively. It  is suitable to be used every day by dry skinned boys. This has gentle hydrating formula which is also rich in Honey, aloe vera and vitamin E. You can imagine its efficiency with its ingredients' list. This will not strip your skin off the essential skin lubricating oils. But will help to squeeze out the deep seated impurities, dust etc. So if you are thinking of getting a decent face wash for men with dry skin, then this can be definitely tried. The face wash is best rated and is paraben and sulphate free.
3. Himalaya Moisturizing Aloe Vera Face Wash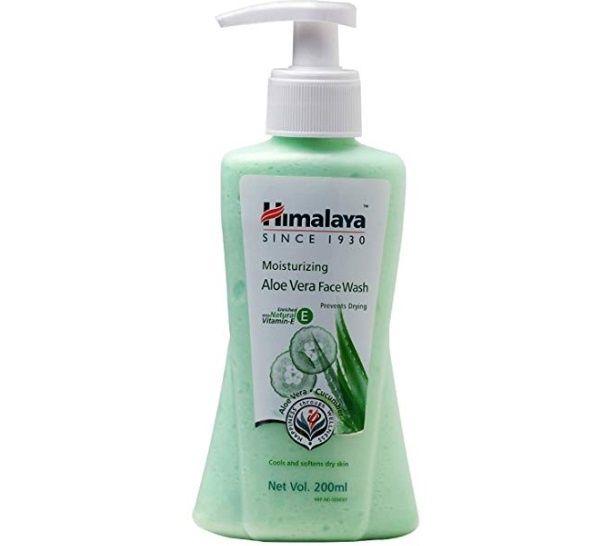 Aloe vera and Vitamin E are effective to keep the levels of moisture intact on the skin. Moreover, vitamin E also heals the skin's dryness in a natural way. This will get rid of the surface skin impurities and pollutants so, that the skin feels and stays clean. Furthermore, this will let your skin get that glow. It is the best face wash for dry skinned individuals.
4. Mamaearth Ubtan Natural Face Wash for Dry Skin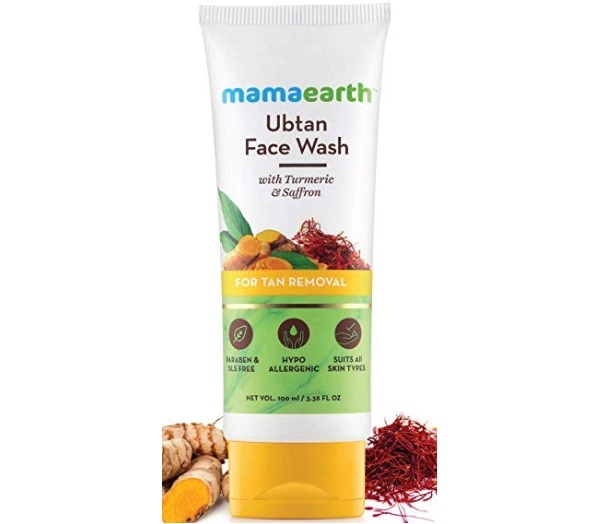 This herbal face wash have been one of the best cleanser for men's dry face (in fact for everyone) because this has very gentle creamy texture which does not make the skin dry by taking off even the natural oils of the skin. Rather this will hydrate, balance and nourish the dull dry skin. It contains turmeric and saffron and is best face wash for men's dry wash who wish to remove the tanning. With the ingredients like these, it's also an effective cleanser to lighten pigmentation.
5. Nivea Milk Delights Face Wash Moisturizing Honey for Dry Skin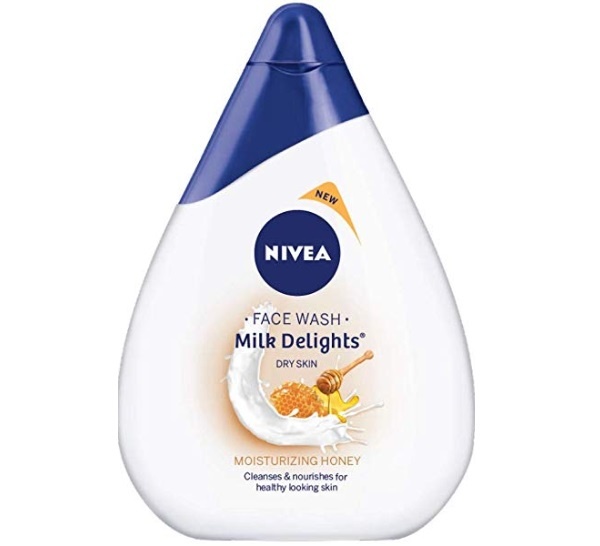 Nivea Milk Delights Honey face wash is rich in skin healing ingredients. It is mild facial cleanser that is appropriate for the men with dry and dull, sensitive skin. Especially during winters when the dry gets too dry then such face wash will help to retain the moisture and pH balance of the skin. This face wash that the natural ingredients which freshen ups the skin and skin feels fresh after the usage. This has milk proteins which will also get rid of the dull patchy skin problems faced by the men.
6. Cetaphil Gentle Skin Cleanser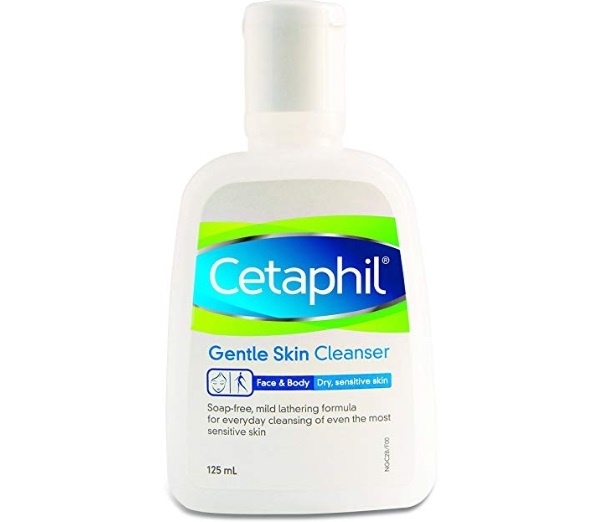 Cetaphil skin cleanser does not give those foaming lathers but gets rid of the dullness causing dirt and dust effectively. It is the best face wash for men and women with dry sensitive skin. This is dermatologically tested and has a non-comedogenic formulation. Even in case of inflamed skin, eczema and psoriasis, it is advised to use. Most of these men's dry skin face wash or cleansers are in affordable range hence, you can choose accordingly friends.
You must also use suitable moisturizer after using face wash. Check here to know about the best moisturising lotions in India that men can try.
7. Happily Unmarried Face Wash For Dry Skin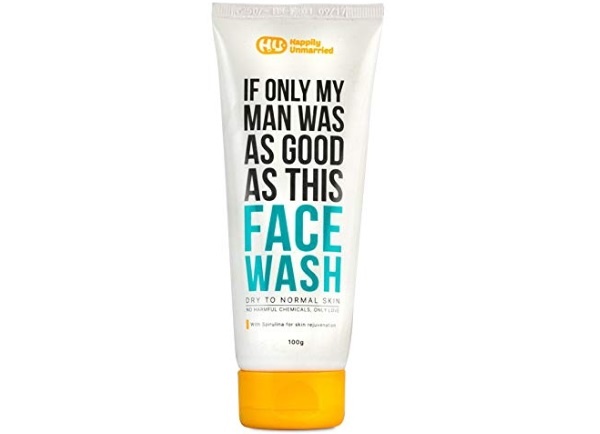 Free of the chemicals and parabens, this facial cleanser is made for normal to dry skin. It contains spirulina that aids in proper detoxification and purification of the skin. The pleasant fragrance of this cleanser makes it really luxe to use. The face wash has moisture balance formula hence this can be used by the men with dry skin too. This will be good for men with slightly dry skin or those men who've got combination of oily-dry, dry-normal or even dry sensitive skin. In fact, it's one of the best face washes in India.
8. Biotique Bio Honey Gel Refreshing Foaming Face Wash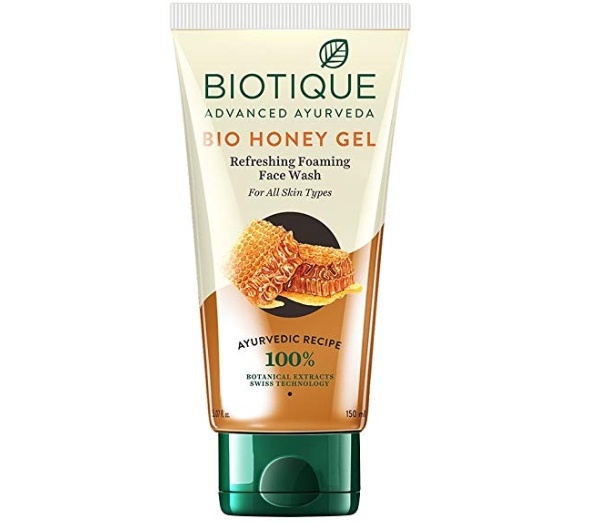 This Biotique face wash has all the natural skin balancing ingredients like vitamins and honey. It hydrates, pampers, and revitalizes the dry sensitive and dull skin. Take some face wash on finger tips and massage on the wet face. Rinse your face with lukewarm water. It'll cure all that dryness and brightens the skin. In fact, honey is excellent in retaining hydration of the skin.
9. Aroma Magic Lavender Face Wash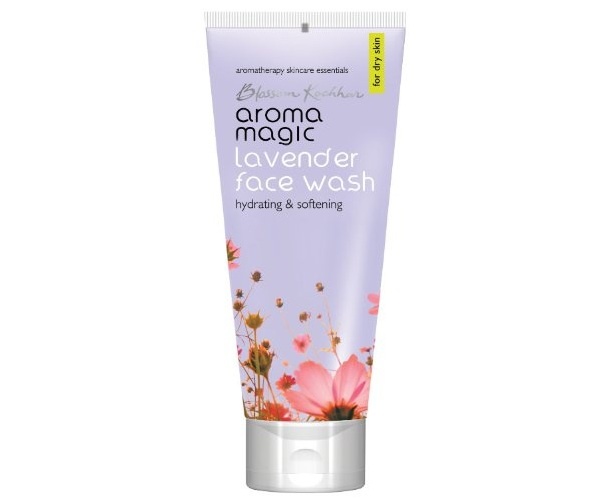 So, what do you think guys, which is the one that you would like to try, out of these face washes for men with dry skin In India. You should check about the best paraben free moisturisers in India.