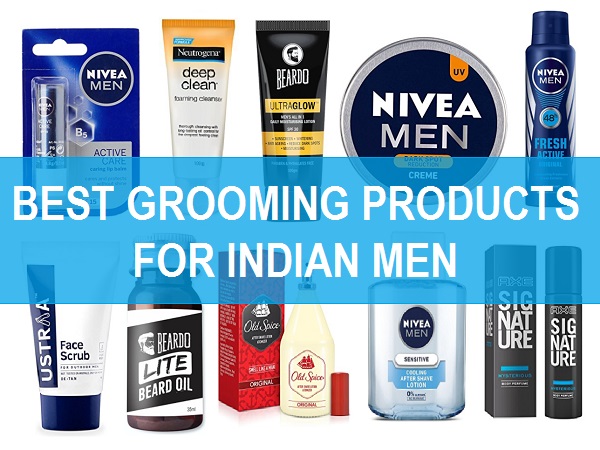 Best Grooming Products for Men In India
Grooming can make you look sophisticated and polished. It helps to make you stay hygienic and groomed. There are several products for men that can make them look good like a good face cleanser, face wash, perfumes, deodorants shaving creams, gels etc. Here, we made this list of the best products for men's grooming.
20 Top Grooming Products for Men In India
This is the list of the best products that men can try in their everyday life to look and feel better. and yes, to look groomed.
1. Old Spice After Shave Lotion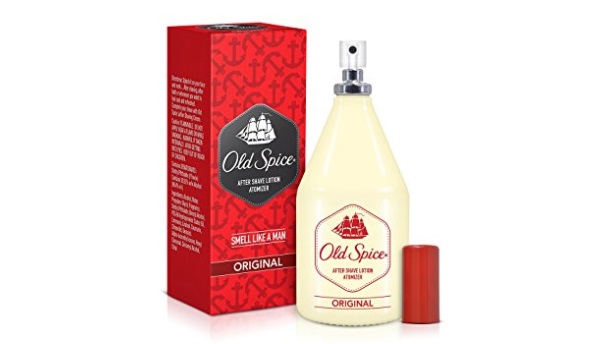 The lotion is an after shave lotion which is immensely popular and quite old as a brand. It gives you that classic smell and does not over whelm or over-power. The stubtle and signature smell can be amazing for man who is sophisticated.
2. Nivea Fresh Active Original 48 Hours Deodorant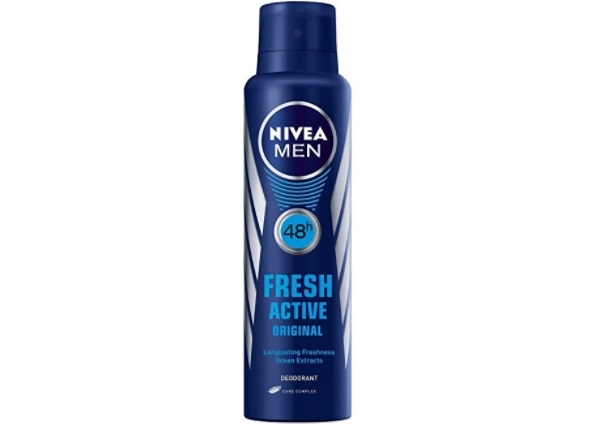 NIVEA Fresh Active Original Deodorant contains Ocean Extracts to keep you feeling fresh all day long. There is this faint citrusy notes that fill you with refreshing smell. While the long lasting formula keeps you fresh in summers the fragrance also keeps the body odour away. Moreover, if you've got sensitive skin then worry not, this is also a dermatologically approved grooming product.
3. AXE Signature Mysterious Body Perfume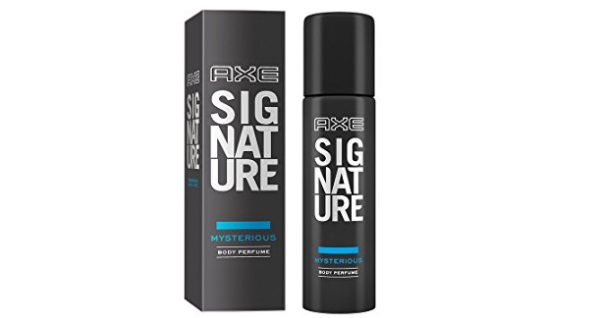 The body perfume is very affordable and when a product is affordable then there can be some mediocre features too but here the story is different. Axe Signature Mysterious Eau de Parfum is the scent of masculinity and has a powerful fragrance that lasts all day long. So, you can keep smelling good without shelling lot on your deos and perfumes. It can be the everyday perfume for you! Just apply it over the pulse points and let the heat make it intense as the day passes.
4. Nivea Men Dark Spot Reduction Cream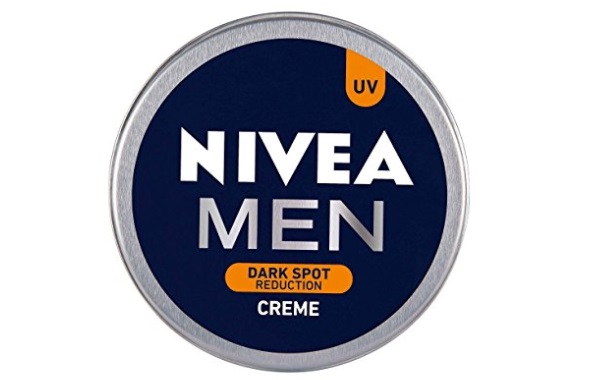 Clean and clear face is what everyone wants and it's not that being a man you cannot wish for a blemish free complexion. Right? The dark spot reduction cream has the power of licorice which improvises the skin tone and color. While it also has UV filters that keep your skin get shield from the harmful UV rays. It's a cream that men with dry to normal to combination skin can try. For oily skin, try Nivea for men dark spot reduction moisturizer.
5. Neutrogena Deep Clean Foaming Cleanser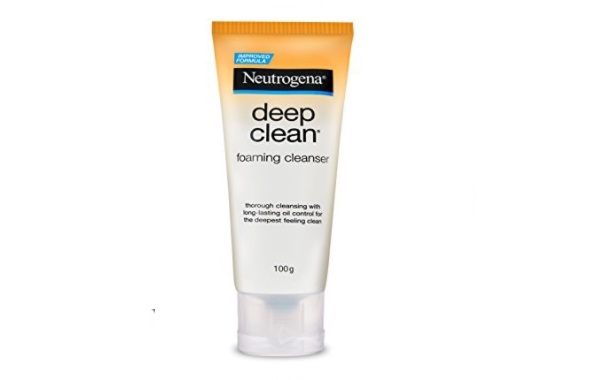 Face cleanser is a MUST have grooming product for Indian men or for any men in general. A right cleanser can make your skin look clearer and can get rid of the dust, dirt etc. Neutrogena face wash is a deep foaming cleanser in nature that helps remove the impurities deep seated. It gives a long lasting protection from the oils and also suitable or the normal-to-oily skin
6. BEARDO Ultraglow Face Lotion for Men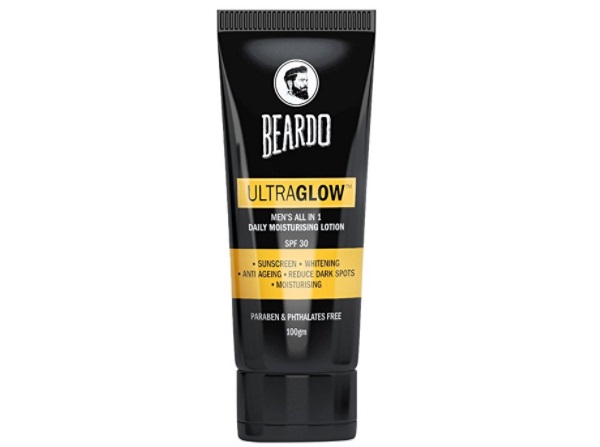 BEARDO Ultraglow Face Lotion for Men is rich in some of the most natural ingredients like sunflower oil, glycerine, aloe vera, suncat detm, actiwhitetm, biostine hptm, mulberry extract, liquorice extracts. It is light and does not weight the face with the greasy texture or oiliness.
7. NIVEA MEN Sensitive Cooling After Shave Lotion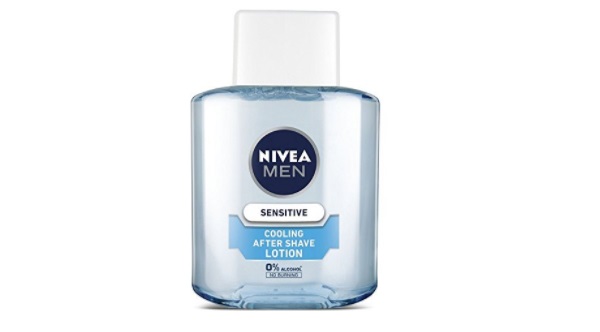 For sensitive skin, a cooling subtle formula of after shave is needed. NIVEA MEN Sensitive Cooling After Shave Lotion is safe and gentle for the sensitive skinned men. It helps in calming the irritated and rashed skin. Moreover the after shave lotion, instantly refreshes the skin leaving a comfortable feel post shaving.
8. Beardo Lite Beard and Moustache Oil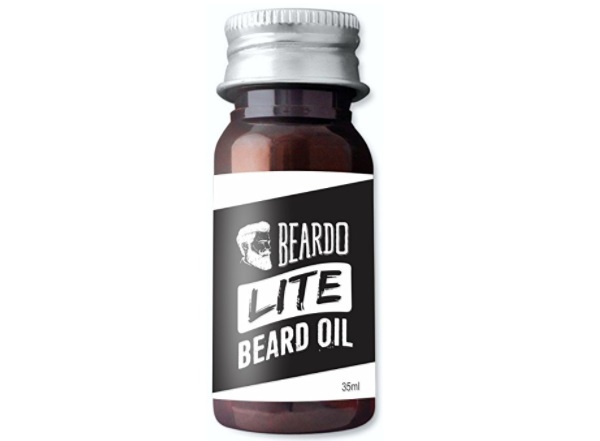 A lot for men would like to keep bread and moustache while for some men their facial hair make them look macho. But whatever is the reason, taking care of the facial hair is important, if you wish to grow them. Beardo Lite Beard and Moustache Oil is rich in the almond oil, castor oil, olive oil, vitamin E, aloe vera extract, and menthol. The Beardo lite beard and moustache oil will give your beard and moustache nourishment and prevents unrulyness. Just take few drops on to your palm, rub it and then apply liberally on your beard and skin.
9. Ustraa Face Scrub-De Tan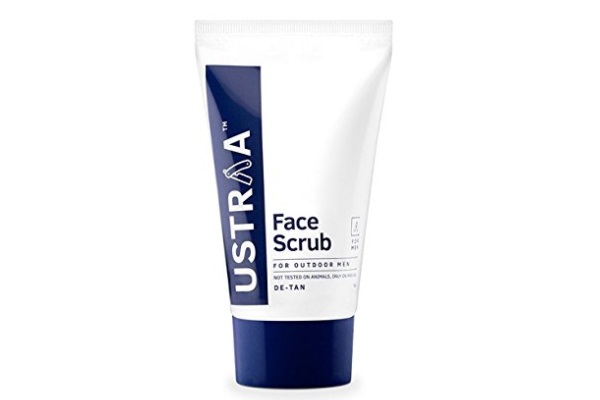 Sun tanning is also a major problem during summers. Especially for men and boys who spent a lot of time outdoors under the direct sunlight. The De-tan scrub from Ustraa is a men's grooming product, designed for men only. It gently exfoliates the skin and leaves skin looking younger and healthier. The walnut scrub particles also minimize the tan on the skin.
10. Nivea Men Active Lip Care SPF 15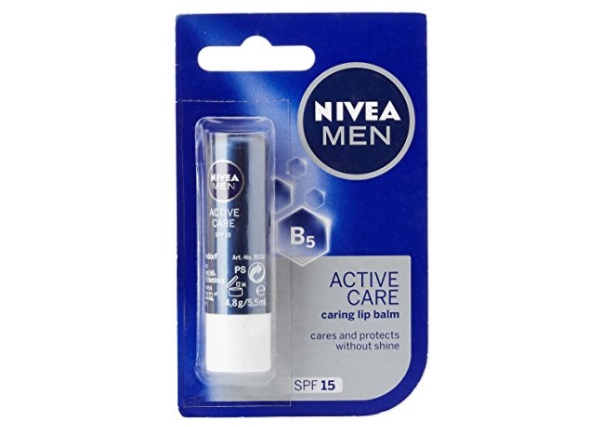 Men's lips too get dull and dry with peeling skin. Hence, men need lip balms and lip moisturizer as well. This Nivea Men lip balm comes with SPF 15 and has moisturizing elements that give proper moisturization. It provides long-lasting moisture and carse for your lips while effectively protecting the lips in all weather conditions.
11. Palmolive Men Refreshing Imported Body Wash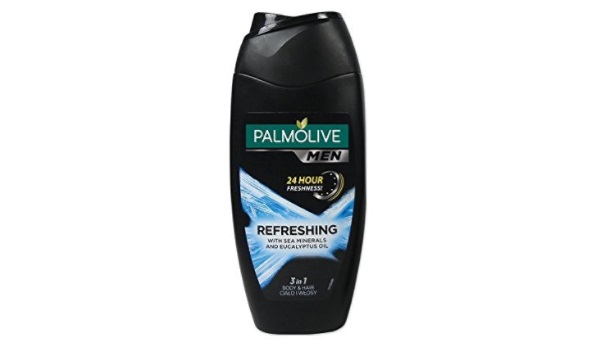 Palmolive Men Refreshing Imported Body Wash is enriched with sea minerals and eucalyptus oil which helps you stay fresh. It keeps you fresh all day long and gives that energizing vibes. It jazzes up your first bath of the day.
12. Philips Beard Trimmer Cordless and Corded for Men QT4011/15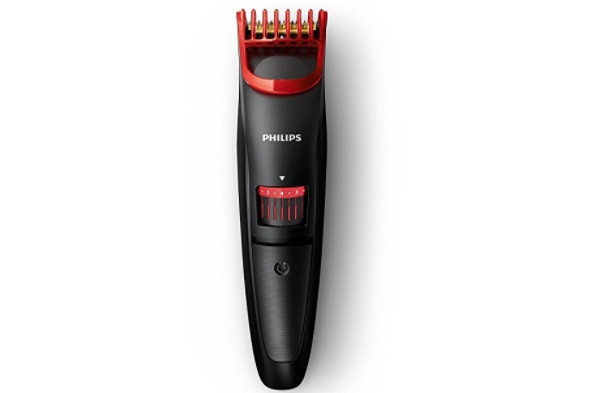 Philips Beard Trimmer gives long lasting performance due to DuraPower technology. It gives you up to 90 minutes of cordless power after 1 hour of charging. The skin-friendly rounded tips for smooth trimming and hassle free use. The trimmer also has self-sharpening titanium blades and comes with 12-Months Warranty and 2-Year Guarantee. The Philips beard trimmer delivers an effortless, even result time after time. Self-sharpening blades are long lasting and stay as sharp as on day one , while rounded tips and combs are gentle on your skin preventing irritation.
13. Gillette Mach3 New Blade Razor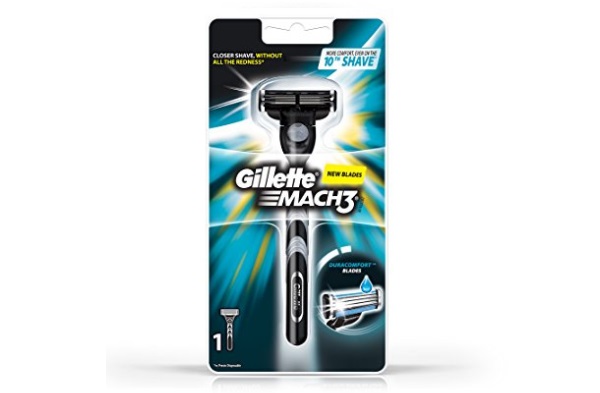 When you are someone who likes like to make your own shave then a good shaving razor is a must have product. The shaving product is best in its class as the Gillette razors are highly popular and lasts longer than any other brand. It gives you a close and comfortable shave. The razor for men has diamond like coated DLC. It has 3 Blades for a close comfortable shave and has a front Pivot Technology that closely follows the contours of your face.
14. Gillette Classic Regular Shave Foam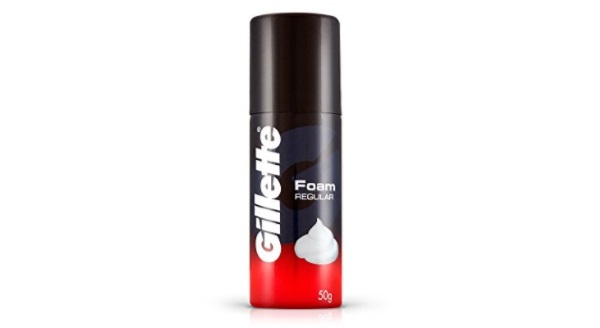 Gillette shaving Foam Regular is a rich creamy lather spreads easily and rinses clean for that smooth shave. The extra thick consistency makes you feel good about your shaving and give you a salon like experience at home.
15. Park Avenue Beer shampoo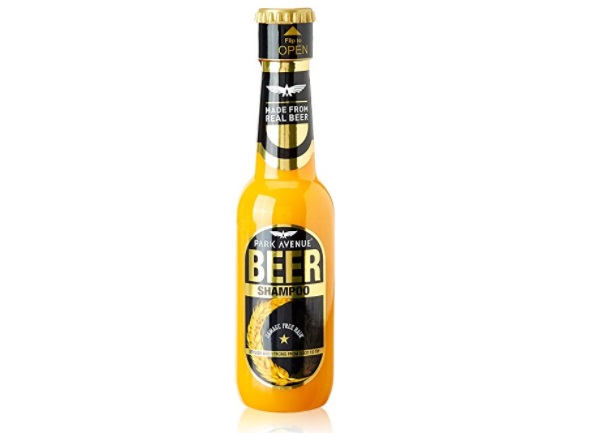 A beer shampoo is considered good for men with thin hair and hair that are limpy. Therefore, if you need that extra bounce in your thin hair then, do try this beer shampoo for oily and thin hair to get that extra volume on the hair. Beer makes the make roots lift up and therefore your hair look voluminous and thicker. This rich lathering shampoo gives root protection and hair protection from UV rays.
16. Brylcreem Shine Protect Hair Styling Gel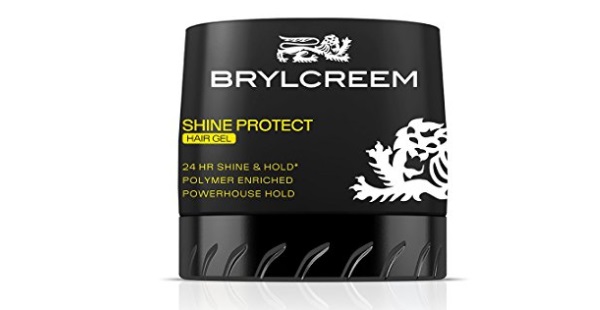 Hair styling and hair styles go hand in hand. At time, you need certain products that can make your hair style stay longer. Brylcreem Shine Protect Hair Styling Gel is a polymer enriched gel that keeps the strong hold and gives you the desired hairstyle. It gives hard hold that stays all day long. Moreover, the formula is suitable even for the thin hair. For best results, apply this on the towel dried hair.
17. Head & Shoulders Cool Menthol Shampoo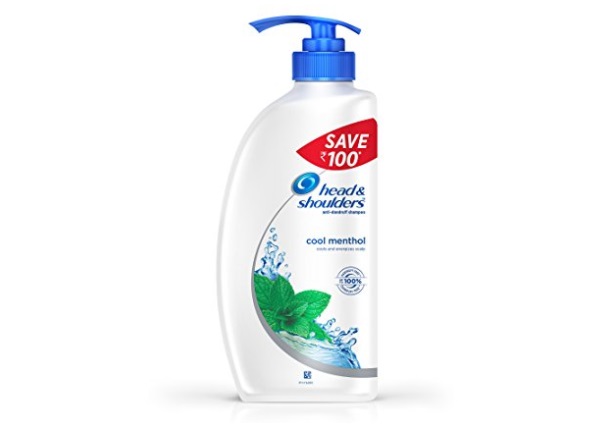 Dandruff is a complete NO for men. As men has short hair generally which makes the flakes even more visible? Imagine sitting in a meeting or class and the dandruff itch troubles you. It can be embarrassing. Hence, it would be better to get rid of it completely by using a good anti-dandruff shampoo. Head & Shoulders Cool Menthol Shampoo comes with tingly menthol for revitalizing freshness. It leaves hair up to 100% dandruff free and is also a good gentle shampoo for everyday use, even for color or chemically treated hair.
18. Garnier Color Naturals Hair Color for Men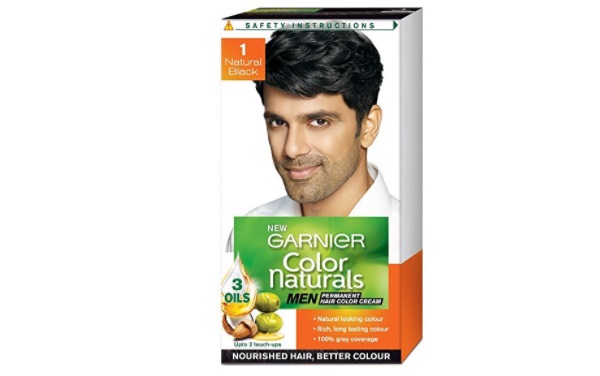 How can you not cover those grays when you have numerous good hair coloring products in the market? The hair color for men gives intense nourishment as it is enriched with 3 precious oils, it nourishes while it colors the grays. The extremely affordable price and the easy availability make this product a hit amongst men of all age groups.
19. Yardley London – Gentleman Talc for Men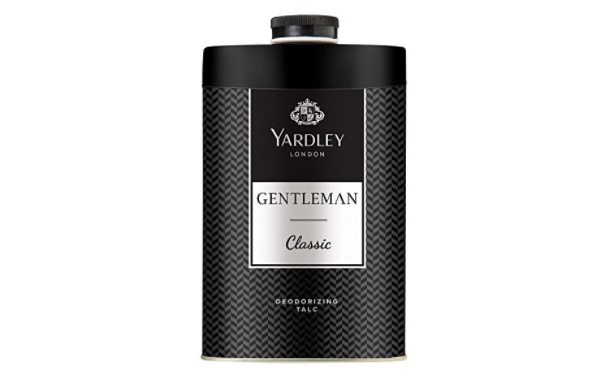 A good talc is also a part of men's grooming products but it is not mandatory though. It's like some men like to use talc in summers along with their body sprays. So, if the product is useful for men's grooming, How can it not be present in this list. Yardley talc and deodorant sprays are popular and this is a good one. The refreshing mild fragrance lingers and keeps you sweat free for long. This is a perfumed talc that can be used daily after the shower.
20. Ferrari Red for Men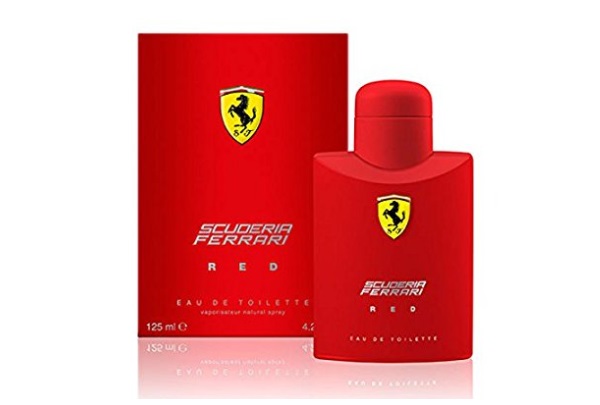 A good perfume for men is a must have part of men's grooming. The product is indispensible as smelling good s mandatory when you wish to create mark for yourself. Ferrari Red men's perfume is classified as a refreshing, oriental, woody fragrance. This is a rich luxurious masculine scent with a blend of fresh woody accords.
So, these were the best grooming products for men available in Indian market. Which are the products that you love? How many grooming products do you use? Do share!